NFL Twitter Goes Wild Over Lamar Jackson And His Massive Butt Captured At Baltimore Ravens' Minicamp
Published 06/19/2022, 2:07 AM EDT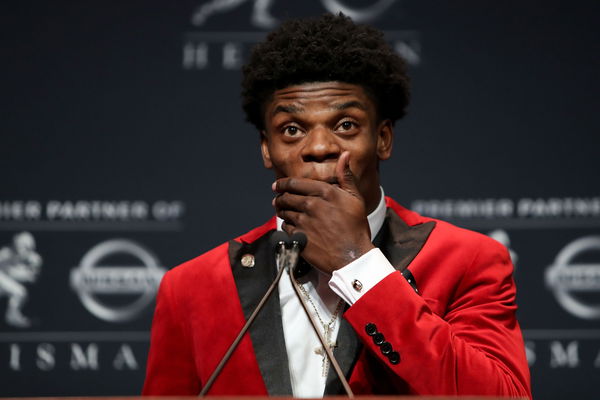 Ravens QB Lamar Jackson has been on the news recently regarding talks about his contract. The QB is in the fourth year of his rookie contract and is currently in talks with the Ravens management regarding an extension. However, there seems to have been no progress so far as no side has made any statement regarding the new contract.
But Jackson seems to be in the news not just because of his contract. He also seems to have caught fans' attention on Twitter with one remarkable feature of his which came out recently in a photo shared on Twitter by an NFL fan. It is an image of Jackson from the minicamp organized by the Ravens.
ADVERTISEMENT
Article continues below this ad
What caught fans' attention in Lamar Jackson's photo?
Lamar Jackson's contract situation seems to be no closer to being resolved. The player and management seem to be engaged in talks to work out a favorable deal as the QB is already in the fifth year of his contract. Lamar's media appearance was the perfect chance for everyone to know about the status of his contract.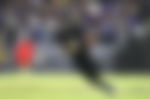 However, the Ravens star deflected all contract-related questions. All he mentioned was that he was in conversation with the management regarding his contract. He kept reiterating it over the course of his entire interview. He did mention that he would meet with his WRs ahead of training camp, as scheduled. Earlier, he had also attended the Ravens' minicamp.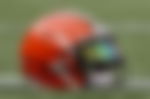 It is a photo from the minicamp which has captured the attention of NFL fans on Twitter. One aspect of Lamar, which is prominent in the image, seems to have fascinate fans. The photo showed Jackson addressing people after the minicamp, and what stood out most was his massive butt.
While Lamar's butt has transfixed fans, in a contact sport, especially one requiring as much power as football, strong legs are an absolute necessity. A strong butt is one of the important parts of the lower body and leads to greater speed and more power while sprinting or in contact. But fans have reacted in various manners on Twitter in response to the photo.
What does Twitter have to say about Jackson's butt?
The NFL Twitter blew up on seeing the picture, with tweets among Lamar and his poignant posterior becoming a hot topic of discussion among fans.
i was a steelers fan but i might have to reconsider now

— alex (@highlghtheaven) June 16, 2022
That's a good nfl players out of context thumbnail

— -Cermia (@_Cermia) June 17, 2022
ADVERTISEMENT
Article continues below this ad
ADVERTISEMENT
Article continues below this ad
From the tweets, the fans' reaction to Lamar's butt can be gauged. They range from disbelief to shock to downright hilarious. It certainly looks like few fans were previously aware of this aspect of Jackson's athletic physique before.
Watch This Story: Patrick Mahomes Responds to Tyreek Hill's Comparison With Tua Tagovailoa; Names His New Podcast as the Reason