NFL Veteran Baffled Over Philadelphia Eagles Star Named 'Third Fastest Ever' by Olympics
Published 06/16/2022, 5:30 AM EDT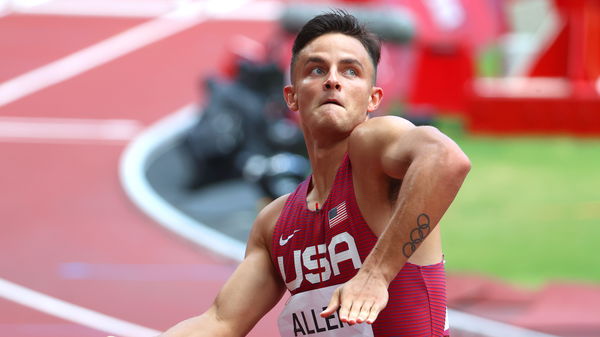 It seems Tyreek Hill has a new counterpart in the Philadelphia Eagles to compete with. This recruit in the NFC East, Devon Allen, has already mesmerized everyone, including the coaching staff with his blazing speed and athleticism. A must-needed skill for a wide receiver to shine in the pro-football league. Sports analyst, Pat McAfee, was equally stunned to watch Allen breaking records this weekend and rewriting history as the third-fastest hurdler in the world.
ADVERTISEMENT
Article continues below this ad
"He spent back-to-back Olympics beating the world champ with a 12.8 for I guess. The record 12.8 or something like that. He is 0.04 for the world record of fastest in the NFL right now," McAfee said. He also mentioned that lots of coaches will be there behind him and Allen has already mastered the most important skill required for a wide receiver.
ADVERTISEMENT
Article continues below this ad
"There's gonna be a lot of coaches going hey, listen. I know what you're thinking about this. Guy. I know. I know what you're thinking. This dude's got it." The former Colts' punter added to his statements.
The 27-year-old showcased some real pace at the New York Grand Prix this Sunday. He participated in the 110m hurdles and won the event beating Olympic Silver medalist Grant Holloway.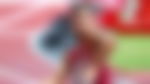 Allen clocked a record time of 12.84 seconds; however, he fell short of breaking the world record by 0.04 seconds. The current record of 12.80s was set by America's Aries Merritt in 2012. Unfortunately, Allen couldn't penetrate that mark.
Devon Allen proves to be an asset for the Philadelphia Eagles
ADVERTISEMENT
Article continues below this ad
The Arizona native is one of the few track and field athletes to venture into the NFL. This time, he was expecting to break the record, but it didn't turn out that way. "I thought I could break the record today," Allen said after the race, via NBC Sports Philadelphia.
The Oregon alumnus paved his way to the pro-football league after he showcased his class at this year's pro day. He was officially timed at 4.36 seconds in the 40-yard dash. It was in 2016 when Allen played football last time before opting for a career in track & field.
ADVERTISEMENT
Article continues below this ad
He was a four-star recruit from high school who played for 29 games at Oregon. Allen caught 54 passes for 919 yards and has registered eight touchdowns. It will be interesting to see how this youngster manages to impress the Eagles' coaches & fans in the upcoming 2022 season.
Watch This Story – Tom Brady Spills His Secret to Stay Healthy; Shares 6 Simple Steps