NFL Veteran DeSean Jackson Reveals The First Thing He Did When He Arrived at Los Angeles Rams
Published 10/22/2021, 8:00 AM EDT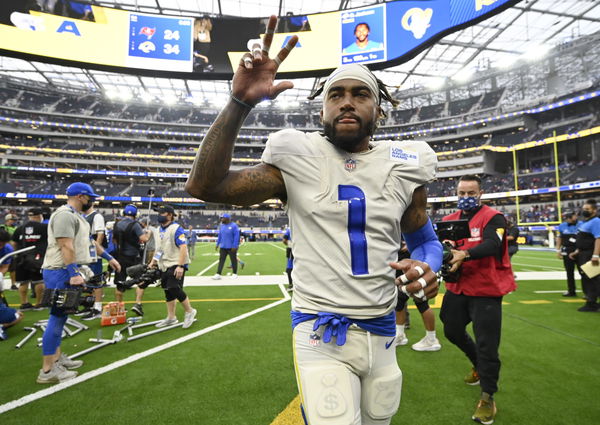 ---
---
DeSean Jackson made an appearance in the latest episode of 'ALL THE SMOKE' where he revealed that returning home after his trade to Los Angeles Rams was not easy for him.
ADVERTISEMENT
Article continues below this ad
Jackson was born and raised in Hollywood and to return home for the first time since he joined the NFL was more than just special to him. Although since he will be around his homies a lot now, he had to make some drastic changes before shifting to Los Angeles.
ADVERTISEMENT
Article continues below this ad
Los Angeles Rams have a super responsible WR
"Man, for me it's like everything comes back full circle," DeSean said. "I mean I have been playing 13 years in the NFL and every time it's time to go to the season, I go to East Coast, Philly, Tampa, Washington. So for me, this time back around is special man."
However, along with nostalgia, what struck him hard was the responsibility of being an NFL athlete. And so his dedication to succeed in the latter half of his career as a pro footballer made him realize that now is the time to put a leash on his desires.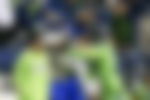 "Well, first off, when I realized that I was coming back home," DeSean said. "The first thing I did was change my phone number. Changed both numbers right around. Like aah! I'm coming back home. It's Hollywood. You know the hood I gotta hang out with the homies. Like the first thing I'm doing is changing my numbers."
Showing the kind of dedication, Jackson is dead serious in committing to the Rams. At this point of time in his career, Jackson desires to find a spot in the Hall of Fame hoping to surpass his idles.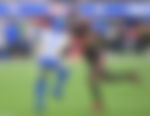 DeSean Jackson means business in LA
ADVERTISEMENT
Article continues below this ad
"That's something serious for me. Like coming back home, I'm 34 years old going to the 14th year," Jackson explained. "Like these last few years, I have got a real shot at solidifying at the Hall of Fame spot and for me being able to be one the biggest deep threats ever, you know, passing Jerry Rice, Randy Moss. For me growing up, that's what I had inspire me."
Further, he explained, "I'm not here to party. I'm not here to be at one. Okay, I'm gonna cut. Na, I'm here to do my thing and go to the Super Bowl. I mean that's my main focus, so I had to solidify that first." 
ADVERTISEMENT
Article continues below this ad
And with that being said, it's pretty clear that the wide receiver anticipates big things further on in his career with the Rams. However, his sacrifices will not go in vain as by the look of it, the Rams are in pretty good shape and form to win a Super Bowl this season and the season after.