NFL Veteran Touts This Youngster To Be One of the Best Defensive Players in the NFL
Published 04/11/2022, 10:30 AM EDT
The NFL Draft is about to reach a crescendo. With exciting new draft prospects to appear this year, teams need various positions to be filled in the squad. There are a number of things to consider while examining the defending sides. As fans are waiting for the draft to begin, gridiron veterans have also been monitoring the situation. Richard Sherman also reveals his special take on a cornerback prospect.
The 2021 offseason has been very exciting. With some humongous trades and free agency acquisitions, fans have been on a tumultuous ride of emotions. This surely isn't the end, as the Draft days are yet to commence in the upcoming days.
ADVERTISEMENT
Article continues below this ad
Richard Sherman hails Derek Stingley Jr. as a top NFL Draft prospect
NFL Wire's Doug Farrar joins star NFL cornerback Richard Sherman in The Richard Sherman Podcast. They discuss the top cornerbacks in the 2022 NFL Draft. Sherm deconstructs what distinguishes each player unique in a way that nobody else can and offers his thoughts on Derek Stingley Jr. Sherman mentions that Derek has the potential of becoming one of the best in the league cornerbacks.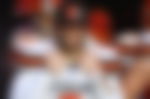 He mentions in the podcast, "He has the talent to become one of the best corners in the league."
Derek Stingley Jr., the LSU cornerback, is among the most fascinating first-round prospects in the year. On Wednesday, all 32 NFL teams were in attendance for LSU's Pro Day, with Stingley being the huge draw. Stingley also brought the attention by performing an unofficial 4.37, 40-yard sprint with a 38.5″ vertical and a 10'2″ broad leap.
Derek Stingley Jr.'s high-profile LSU career
Stingley arrived in Baton Rouge being one of the most highly hyped candidates in LSU history, and he appeared like something of a top-five choice from the moment he walked onto the field.
ADVERTISEMENT
Article continues below this ad
The athlete's previous couple of years has been a little divergent. Stingley had to contend with nagging injuries as part of a gloomy regimen. Analysts deem his tenure at LSU a success due to his 2019 campaign. However, the final two years will leave supporters wondering what would've been.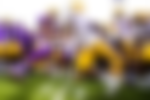 Cornerback Derek Stingley Jr. is set to visit with several clubs ahead of the NFL draught later this month after a convincing performance at LSU's Pro Day. Stingley would meet with the Texans in Houston on Sunday, according to PFT. He'll also visit the Jaguars, Lions, Jets, Giants, and other undisclosed teams after that.
ADVERTISEMENT
Article continues below this ad
Stingley needed a solid Pro Day to improve his draft position, and he appears to have accomplished the goal. The NFL Draft will be a big day for the young cornerback prospect, and he can truly flourish with the right team and the right opportunity.
Watch This Story: Will Tom Brady Become The Most Successful NFL Player-Owner?