NFL World Goes Nuts After Myles Garrett Hangs a Baker Mayfield Skeleton as Halloween Decoration
Published 11/02/2022, 4:44 AM EDT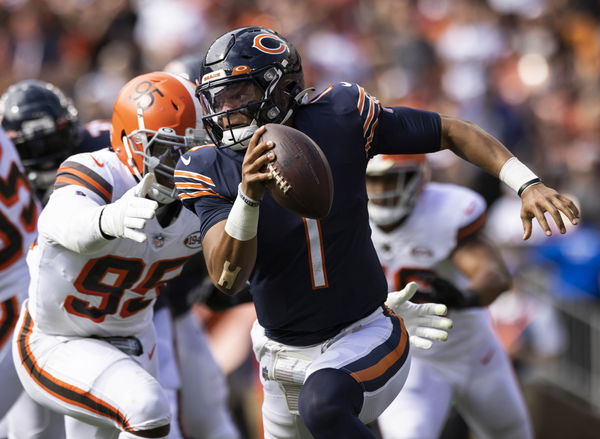 As Halloween festivities commenced globally, the NFL community was as usual on song with their preparations. Athletes didn't shy away from expressing their creative sides. Myles Garrett, known for his Spooktacular Halloween looks, was back at it this year. However, his Halloween looks weren't limited to his outfit. They were all over his home, too. 
Myles Garrett went all out as he dressed up as Vecna from Stranger Things, and what a job he did at it. In his villain theme, he also stuck out skeletons and gravestones of QBs he has sacked. Fans took to Twitter to express their thoughts.
ADVERTISEMENT
Article continues below this ad
The Myles Garrett Halloween special
The Browns are 3-5 this season and fans aren't very amused with their team's play. Since being drafted in 2017 by the Browns, Garrett is an essential part of their defense. The 6'4, 270lbs holds the franchise record for most sacks. Despite their win on Halloween night, fans are overall unimpressed by their team's performance. This is even reflected in their irritation at Myles Garrett's Halloween spectacle.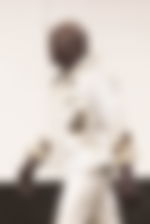 A die-hard Browns fan got straight to the point as he asked Garrett to focus on his performance. 
Another fan was on the fence as he loves Garrett but wasn't a fan of this decoration.
Love Myles, but flexing like this when the team has been garbage is kinda cringey.

— Sam (@halborski) October 31, 2022
A TV producer was impressed not only by the spectacle he put together but also by the brain behind the idea, as he called Garrett a 'savage'.
A fan dug deep and commented about the hanging of Baker Mayfield in the yard. According to him, this decoration is a part of the beef between the two former teammates.
Really took it personally. "I'm gonna F**k them up." – Baker Mayfield

— CLARK (@XxCL4RKxX) October 31, 2022
The Mayfield – Garrett Beef
Garrett also stuck out a hanging of Baker Mayfield in his yard. This comes from their match-up earlier this year when the Browns beat the Panthers. Garrett sacked Mayfield twice in the contest, helping his team get the dub. 
ADVERTISEMENT
Article continues below this ad
However, the former teammates might have some bad blood from their time at Cleaveland. Post the public comments from Mayfield on Garret's 6-game long suspension that followed an in-game incident, Garrett has not been a big fan of the QB. He expected his teammate to stand up for him but ended up being on the receiving end of slack from his teammate. Garrett also claimed to have a 'slightly complicated' relationship with the now Panthers' QB. The duo was key in making the Browns a championship contention team.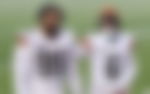 ADVERTISEMENT
Article continues below this ad
However, they both find themselves competing against each other now and the field doesn't know any relations. While Garrett does take the crown for Halloween, he must ensure his team gets back to winning ways.
Watch this story: I feel disrespected 100. Baker Mayfield lets Cleveland Browns know how they let him down