NFL's Bold Move: NFL 2020 to Have Fans in The Stands
Published 05/06/2020, 2:07 PM EDT
By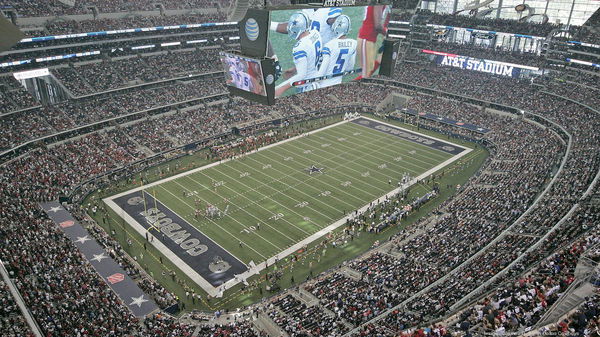 The league officials are reportedly planning on playing the NFL 2020 season with fans in their stands. In the wake of the coronavirus outbreak, many leagues are on hiatus until further notice. However, NFL officials are planning to conduct the league publicly.
"I know the league is making plans to move forward. Every indication points toward them trying to have a full season with fans being included" Jay Glazer of Fox Sports reported. "This is fluid, it changes by the day, by the hour in some cities. I don't think any of us should be in the prediction game on this one. Let's just go by the facts per day/week/month."
As far as the final decision is concerned, it is out of the NFL's hands. Government officials will review their decision. If the league is to be opened for all, fans wouldn't be allowed to participate in the state that is still under lockdown. Concretely, the fans can only attend if the state has lifted the stay-at-home orders. The State should also approve large gatherings if the fans are to attend the games.
ADVERTISEMENT
Article continues below this ad

Fans Support NFL 2020 to be Closed off to Public.
Understanding the severity of the highly contagious Coronavirus, fans are supporting the idea of the league to be closed off to the public. This was revealed in an ESPN survey. 76% of fans who took part in the survey wanted the NFL to adopt alternate methods.
ADVERTISEMENT
Article continues below this ad
In addition to that, healthcare officials believe that it is necessary to avoid large gatherings for more than a year to win this battle.
"Larger gatherings like conferences, concerts, sporting events. When people say they're going to reschedule this conference or graduation event for October 2020. I have no idea how they think that's a plausible possibility" Zeke Emanuel, Vice Provost of Global told New York Times Magazine. "I think those things will be the last to return. Realistically we're talking fall 2021 at the earliest"
Preparations Ahead of NFL 2020
ADVERTISEMENT
Article continues below this ad
The league officials have made quite a lot of announcements lately. Firstly, the NFL announced that they will soon reveal the schedule for the NFL 2020 Preseason. Then they cancelled the International games scheduled to be played in London and Mexico City.
The NFL games recorded an average attendance of 67,000 last year, making it the largest sporting event in terms of attendance.Teams such as Dallas Cowboys and Green Bay Packers have averaged 90,000 and 70,000 last season. If the league is to be opened for fans, as much as 70,000 would be in close proximity to each other.