Nick Saban Jumps to the Defense of Heisman Trophy Winner De'Vonta Smith
Published 02/12/2021, 7:12 PM EST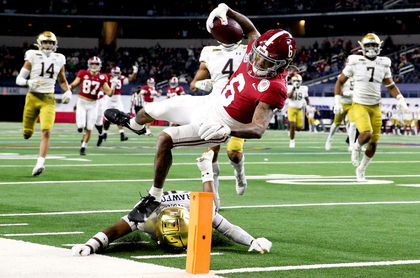 ---
---
Nick Saban won his 7th national title as the University of Alabama beat Ohio State by a 52-24 scoreline. This was his 6th Championship ring as Alabama coach. In doing so, Saban completed his second undefeated season as a college football coach.
ADVERTISEMENT
Article continues below this ad
The entire Alabama Crimson Tide Football featuring the likes of Mac Jones, Najee Harris, and De'Vonta Smith was consistent throughout the season.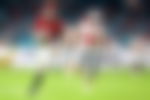 De'Vonta Smith, in particular, had a standout season playing as a wide receiver for Crimson Tide. He finished the season with a mammoth 1,856 receiving yards and 23 receiving touchdowns. Smith bagged the Heisman Trophy award ahead of Justin Fields, Trevor Lawrence, and teammates Jones and Harris.
ADVERTISEMENT
Article continues below this ad
De'Vonta Smith is touted to be a potential first-round pick in the upcoming NFL Draft in April. But at 6′ 1″ and weighing just 175 lbs, critics question whether Smith can make an impact in the league.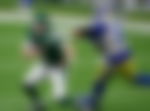 Nick Saban eases the doubts surrounding star wideout De'Vonta Smith
De'Vonta Smith's coach in Alabama, Nick Saban, made a guest appearance on The Rich Eisen Show this Friday. Host, Rich Eisen, was quick to question Saban about the doubts surrounding Smith and his physical prowess.
Here's what the 69-year-old coach had to say in response to that. He said, "Well, I think in our league, you know, you're playing against, sort of, it's not the NFL, I don't mean to infer that but you're playing against a lot of big physical players.
"And five or six games that we played, you're playing against big physical players, and both playoff games, obviously.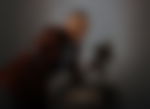 "You know, LSU, and Georgia and there's a lot of SEC teams that look similar to NFL teams only saying that because the size and speed factor that everybody tries to equate the small player to the sky has been very durable here.
ADVERTISEMENT
Article continues below this ad
"He (De'Vonta Smith) makes plays against everybody and he's hard to cover," Saban said on the show.
Ultimately, Smith finished his college career with 3,965 receiving yards and 46 receiving touchdowns. And he is being touted as a potential 3rd-round pick to reunite with the Brian Flores-coached Miami Dolphins.
If that works out, Smith will link up with former Alabama teammate Tua Tagovailoa in Miami. We'd like to see how that combination fares against the rest of the AFC East.
ADVERTISEMENT
Article continues below this ad