Nick Saban Reveals the Conversation He Had With Bill Belichick Before Draft of QB Mac Jones
Published 09/06/2021, 10:16 AM EDT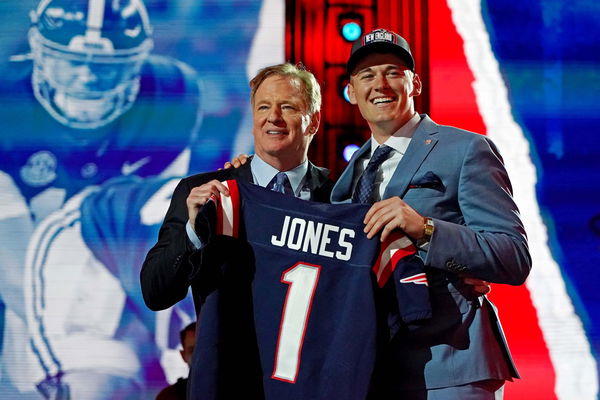 ---
---
The relationship that Bill Belichick and Nick Saban share with each other goes back a long way. They have been comrades since their days at the Cleveland Browns as the side's head coach and defensive coordinator, respectively.
ADVERTISEMENT
Article continues below this ad
Bill deeply admires Nick's essence of football, so before the 2021 NFL Draft in FirstEnergy Stadium in Cleveland, they both had a vivid discussion on the players they were looking for and the kinds of traits they carry. For them, Mac Jones was a strong contender, as he had traits that complement the New England Patriots.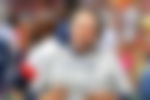 Nick Saban on his discussion with Bill Belichick
ADVERTISEMENT
Article continues below this ad
Appearing on the KJZ show, Nick Saban said, "Three days up until the draft, I get lots of phone calls. And not just because of Mac. But really because of the six players that we had; the eight players we got picked in the first couple of rounds.
"And amazingly enough, not very many of those questions are about what kind of a player a guy is. Most of the questions are about 'What kind of leader is he? What kind of character does he have? How is he going to impact the team? Is he going to be a good teammate? Is he going to represent the organization well?"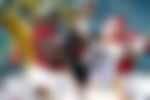 However, Nick and Bill are correct. Football, being a team sport, needs players whose leadership skills and resilience resonate with the team. It completely capitalizes on the whole mindset of the franchise. However, a player who is only skillfull contributes nothing but collects a bunch of stats on his name with good individual performances.
ADVERTISEMENT
Article continues below this ad
The traits of Mac Jones that landed him the spot
Mac Jones has a long history of leadership and team spirit throughout his college career. And this has been proven well during the practice and the preseasons. His comprehensive team-centric traits have certainly uplifted the teams' mindset on and off the pitch.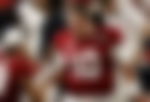 According to Saban, it takes a lot of effort to know the player as a person and the traits he carries. For that, they had to talk to the players, his teammates, his coach and then form an opinion on his contributions to the team.
ADVERTISEMENT
Article continues below this ad
Both the coaches are well aware of the notion that it is crucial to form a well-rounded team instead of just a group of well-trained players.