NO CHANCE! Amari Cooper Is Confident of Triumphing Over Micah Parsons in a Race
Published 12/21/2021, 2:17 PM EST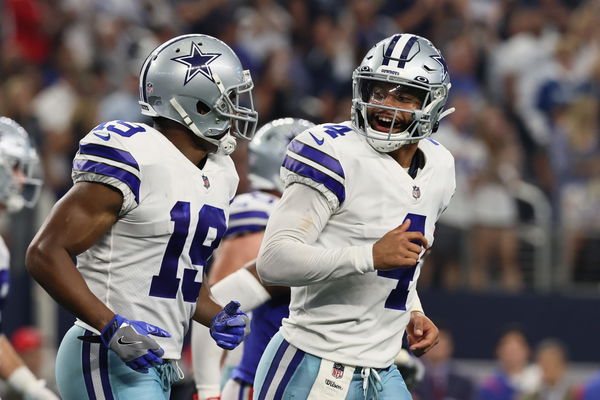 ---
---
Amari Cooper and Micah Parsons are two of the fastest players in the NFL today. Have you ever wondered what happens when two players of this caliber go head to head in a race? Luckily, we have the answer from the stars in question!
ADVERTISEMENT
Article continues below this ad
Amari Cooper and Micah Parsons discuss their chances of winning a race against each other
Amari Copper when quipped about who would win in a race between him and Micah. He knew the answer instantly. He said that Micah had no doubts about defeating Micah thanks to his vast running experience in his rookie years.
ADVERTISEMENT
Article continues below this ad
"Nah, Micah has no chance in that. He has no chance. I mean, everybody — listen, that's all I used to do is just race people, I mean, even, what it was my second year in the league, one of the fastest guys in the league played on the Raiders. I haven't lost many races"
Parsons, later on, was quipped about Cooper's statement and the DPOY candidate sounded even more confident of the win over the WR. "I told Coop he lost a step!! I'm calling out Coop and Cee Dee Now! Y'all will be seeing a race in 4 months!"
Dallas Cowboys defeat the New York Giants 21-6
Last Sunday, NFC East table-toppers Dallas Cowboys took on the New York Giants in what was a walk in the town for the Cowboys. While the scoreboard shows a 21-6 result, the reality in fact was much different.
ADVERTISEMENT
Article continues below this ad
The Dallas offense has come under scrutiny for quite some time now but despite their usual sloppiness, the Giants couldn't muster enough to salvage a result. Dak Prescott has always carried the Dallas offense with able support from rookie phenomenon Micah Parsons who had a quieter game than usual. Luckily, the Cowboys' defense turned up big time and helped the team win!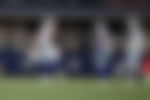 The Dallas Cowboys next face the Washington Football Club in what is supposed to be another easy fixture for them. Will Dak Prescott & co finally click and perform cohesively? Comment below and let us know.
ADVERTISEMENT
Article continues below this ad