"No, I Don't Think So": Aaron Rodgers Offers Worrisome Injury Update Ahead Of Eagles Matchup
Published 11/24/2022, 8:30 AM EST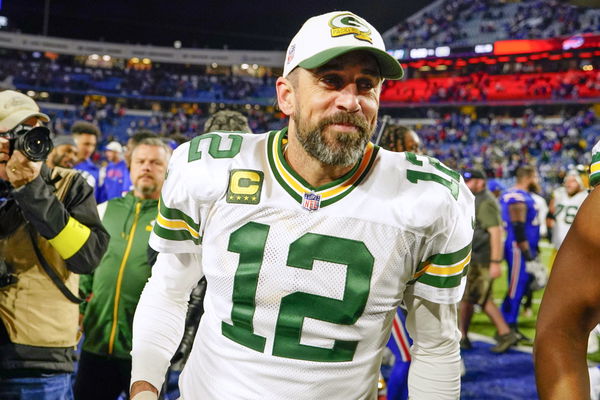 The Green Bay Packers' dismal loss to the Tennessee Titans was disheartening for many. Even with Packers' QB Aaron Rodgers' optimistic words post-game, there were a lot of sunken faces around. Fans made their frustrations known by booing the Packers off the field, which Rodgers found surprising. But it seems the tirade of bad news is not yet over for the Cheeseheads. On Wednesday, Aaron Rodgers confirmed that he indeed has a broken thumb which he sustained in their Week 6 game against the New York Giants in London.
ADVERTISEMENT
Article continues below this ad
Rodgers' thumb has been the subject of speculation for quite a while after the Packers' loss in London. And although he consistently denies the injury having an effect on his performance, his discomfort is starting to become obvious. But unlike many players who immediately go into recovery mode, Rodgers slogged on with his injury.
ADVERTISEMENT
Article continues below this ad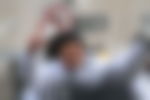 While Rodgers has admitted now and then about the thumb injury causing him pain, this is the first time he's talked about it being broken. After Wednesday's practice, Rodgers told reporters that he has been suffering from a broken thumb since the Giants game in London. When reporters ask him if he's considering surgery, or if the injury would require off-season attention, he says, "No, I don't think so."
Packers' Aaron Rodgers dismisses injury concerns, says he's had worse injuries
ADVERTISEMENT
Article continues below this ad
Rodgers was quick to dismiss any speculation about the injury being game-breaking. "It didn't make a difference," says Rodgers. "It doesn't make a difference with me playing. You saw the tape on my thumb. It doesn't make a difference. I think I've had worse injuries I've played with. So, you know, definitely a challenge. But the days off helped, feeling better this week. The five days off was nice and full practice today with under-center snaps, so felt good."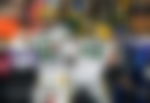 Rodgers' performance against the Titans was quite underwhelming, and recently, he's had a habit of missing passes he'd normally hit spot on. But Rodgers claims his thumb hurt worse during their win against the Dallas Cowboys, once again alluding to his injury not affecting the game. "There'd be a couple of plays every game, maybe a snap slightly inside or hit that might jolt it a little bit, but it was just dealing with the occasional kind of dull pain and working through it."
ADVERTISEMENT
Article continues below this ad
The Packers are running out of games to land themselves a playoff spot. Their loss to the Titans puts them at 4-7 and 3rd in the NFC North. Far off from toppling division leaders Minnesota Vikings, their only hopes rest on getting their hands on a wild card spot. But for that, they need to pull out miraculous performances in their remaining games. Which include one against the rampant Vikings. The chances are slim, and the future looks bleak. What can Rodgers do to remedy this situation?
Watch This Story: Lambeau Field boos reigning MVP Aaron Rodgers and the Packers after 7th embarrassing defeat of the season
Edited By: Gurjyot Singh Dadial