'Nobody Can Count on that Right Now'- Adam Schefter Weighs in on Russell Wilson Trade to New Orleans Saints
Published 03/15/2021, 11:47 AM EDT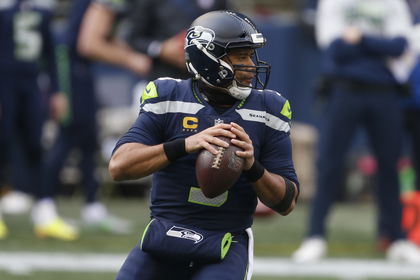 ---
---
The New Orleans Saints are now in the hunt for a new quarterback. This morning, news broke that legendary Saints' quarterback Drew Brees was stepping away from the game. Despite his age, Brees was putting up fantastic numbers, even in his final season.
ADVERTISEMENT
Article continues below this ad
But now the Saints must look for a new quarterback. Could that be former Super Bowl winner Russell Wilson? NFL analyst Adam Schefter spoke on Get Up. He had broken the news that Russell Wilson would be open to moving to the New Orleans Saints.
While he said that it is a possibility, teams in the NFL know that the Seahawks are not going to agree so easily. This is why most franchises are planning for the next season with the idea that the Seahawks will not play ball during the negotiations.
ADVERTISEMENT
Article continues below this ad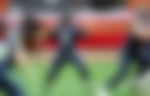 "It should be mentioned. Because it's out there. But here's the thing. As all these teams are setting out to fill quarterback needs this week, and with the draft next month, nobody knows if Seattle or Houston is going to go ahead and trade its quarterback. I think nobody can count on it."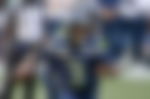 Russell Wilson to replace Drew Brees?
Schefter added that planning for the future could cost them the chance to get Wilson. Because of the short time span of the offseason and the trade deadline, teams will have to make moves quickly.
These moves will probably see them give up assets that could be used to bring Wilson. This is why teams believe that it is unlikely that Russell Wilson will move this off-season.
ADVERTISEMENT
Article continues below this ad
"So every team is left in an odd position this week and next month of having to make plans. And by the way, maybe even filling a position that would cost you the chance to get Russell Wilson or Deshaun Watson. But nobody can count on that right now."
Should the New Orleans Saints make a big push for Russell Wilson? Wilson would be a huge boost to the franchise, and an ideal replacement for Brees.
However, the Seahawks have shown a reluctance to negotiate over Wilson's availability. Unless Wilson comes out and demands a trade from the Seahawks, his arrival to the Saints would be unlikely.
ADVERTISEMENT
Article continues below this ad