"Nobody f*cks with you, bruh": San Francisco 49ers DT Javon Kinlaw Brutally Confronts Grant Cohn on Video
Published 05/26/2022, 5:30 AM EDT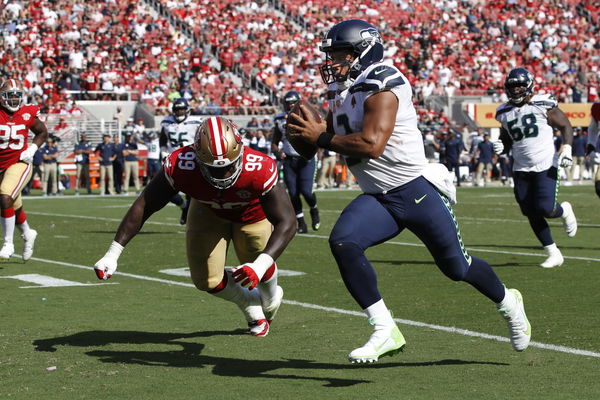 DT Javon Kinlaw of the San Francisco 49ers got into a verbal brawl with Grant Cohn on the latter's YouTube channel. Grant Cohn is a Sports Illustrated journalist who covers the 49ers.
In the video, Kinlaw goes into an expletive riddled tirade while speaking to Cohn about his analysis leading to dehumanizing players. He repeatedly asked Cohn to not tamper with his name with allegations like Cohn had made previously.
ADVERTISEMENT
Article continues below this ad
Cohn, Javon and the training session
The dispute arose when Cohn was at a 49ers training session, wherein Kinlaw approached them, verbally abused him, and flicked his cap off his head. He also improvised an expletive-ridden freestyle rap about the journalist.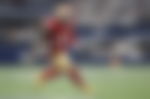 Cohn mentioned all this in a video on his YouTube channel, possibly after the training session. He asked the DT on camera why he was so mad. He also asked whether the statements Cohn had made about his professional life affected him so far. All this talk spilled over to YouTube where Kinlaw got on a roughly five-minute video chat with Cohn to express his disappointment at how things had unfolded.
The YouTube fiasco and how the San Francisco 49ers would handle it
The approximately five-minute conversation began with Kinlaw trying to express where he thought Cohn was wrong in his approach. He said, "Stop talking about people like people don't got families." He also said, "I understand that's your job – but, bruh – you gotta start going about this thing in a different way,"
ADVERTISEMENT
Article continues below this ad
However, things got ugly as time went on. As Grant tried to intervene more and more in the conversation, Kinlaw seemed to lose more of his composure. He started hurling an almost continuous barrage of sentences laced with expletives at the sportswriter.
He said, "You talk s–t about everybody on this team, bruh. Nobody f*cks with that. Nobody f–ks with you, bruh. You don't even understand that. Nobody f*cks with you, brother. You need to go find a new job."
ADVERTISEMENT
Article continues below this ad
Javon's behavior left social media users divided, with each side looking at one perspective. However, what remains to be seen is how the 49ers would look at the incident and Kinlaw's particular behavior if they were to remain on the right side of the media.
Watch This Story: From Total Recall To Terminator 2; Here are The Top 5 Best Arnold Schwarzeneggers Quotes