'Not a Lame Duck Quarterback' – Aaron Rodgers Finally Airs His Grievances Against Green Bay Packers Front Office
Published 07/28/2021, 8:23 PM EDT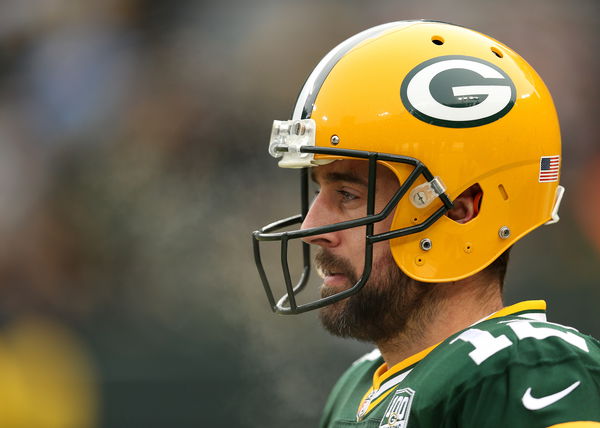 ---
---
It's been a long offseason for Green Bay Packers fans. Since news of Aaron Rodgers wanting to leave the franchise first surfaced on draft day, speculation was rife surrounding the future of the quarterback. 
ADVERTISEMENT
Article continues below this ad
Skipping OTAs and mandatory minicamp, there were rumors of Aaron Rodgers quitting the sport altogether. But now, putting to bed months of speculation, the 2020 NFL MVP returned back to Lambeau Field for training camp.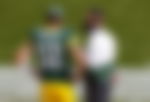 Speaking to the media for the first time about his issues with the Green Bay Packers front office, Rodgers didn't hold back. 
ADVERTISEMENT
Article continues below this ad
Aaron Rodgers not one to mince his words 
After Day 1 of the Packers' training camp, everyone was after one person – Aaron Rodgers. The world needed answers and the quarterback was finally ready to deliver. 
"I just want to be involved in conversations that affect my ability to do my job," Rodgers said. Pointing out how the franchise cut several veterans over the years, the QB said he was hoping to make the franchise realize their mistakes.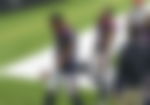 "I wanted to help the organization, maybe learn from some of the mistakes in the past… about the way that some of the outgoing veterans were treated." 
Wanting to be more involved in conversations, Aaron Rodgers said he has made it clear that he wants to be a part of conversations regarding the franchise's decision making going forward.
ADVERTISEMENT
Article continues below this ad
"The fact I haven't been used in those discussions is something I wanted to change moving forward," Rodgers said. "And I felt like based on my years, the way I can still play, that that should be a natural part of the conversation."
The quarterback said that after an MVP season he was no longer going to remain a "lame duck quarterback." "I had to assess the situation, not necessarily wanting to be a lame-duck quarterback, especially after an MVP season." 
ADVERTISEMENT
Article continues below this ad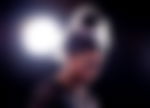 As for giving any assurances about coming back in 2022, Aaron Rodgers gave no assurances. But it's clear that moving forward, the QB's opinion is going to have a lot gravitas than it once did.