Not Aaron Rodgers or Russell Wilson, This NFL Player Will Have the Highest Cap Hit for the 2021 Season
Published 03/07/2021, 2:28 PM EST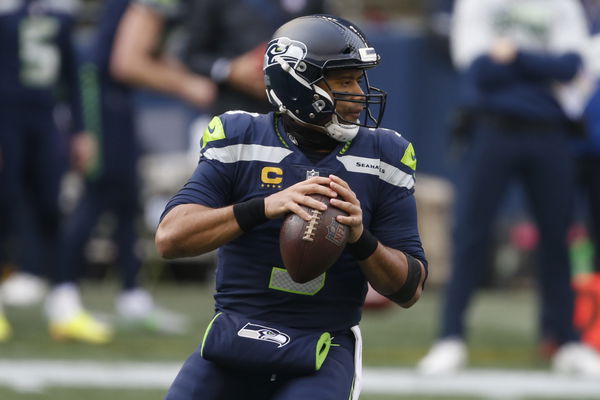 ---
---
The NFL 2021 season is still some time away, but franchises are already working in overdrive to focus on the upcoming draft and existing contract negotiations.
ADVERTISEMENT
Article continues below this ad
To bring in new players and sign rookies, teams are looking to readjust contracts to clear up more cap space. While some contracts are easier to work around, the big guns have a lot of money riding on their contracts.
NFL franchises have predominantly paid the most money to quarterbacks. Regarded by many as the most important position in the league, franchise QBs continue to rake in the big bucks.
ADVERTISEMENT
Article continues below this ad
And thus it's no doubt that the top five players with the biggest cap hits for 2021 are all quarterbacks. But the player with the biggest cap hit for the upcoming season isn't a name you might easily guess.
Falcon's QB with the biggest cap hit the NFL
Contrary to popular belief, it's not 2020 MVP-winner, Aaron Rodgers, or Seattle Seahawks in-demand QB Russell Wilson, who will deal the biggest cap hit.
Instead, it's Atlanta Falcons QB, Matt Ryan, who will eat up the most cap space in the upcoming season. The Falcons back drafted the four-time Pro Bowler in 2008, and he's been their starter ever since. Ryan went close to winning it all with the side back in 2017 during Super Bowl LI. But, what could've been a fairytale ending turned out to be a nightmare for the Falcons as they threw away a 28-3 lead to the New England Patriots to hand them Super Bowl #5.
The Atlanta Falcons are one of the few franchises in the league to have never won a Super Bowl.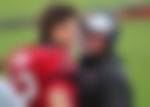 ADVERTISEMENT
Article continues below this ad
Ryan has continued to be a top QB for the franchise, notching up over 4,000 passing yards in each of his last 10 seasons. His current contract will see him come with a cap hit of $40.9 million as per Spotrac.
That's more than the hits endured for Rodgers and Wilson, who will eat up $37.5 million and $32 million of their team's cap space, respectively.
Putting those numbers into perspective, and taking into consideration that the Falcons have failed to make the playoffs since 2018, do you feel its time the franchise reworked his contract?
ADVERTISEMENT
Article continues below this ad