"Not Even Close": Seattle Seahawks Linebacker Dismisses Defense Comparisons With Other Teams
Published 07/10/2020, 4:59 PM EDT

Follow Us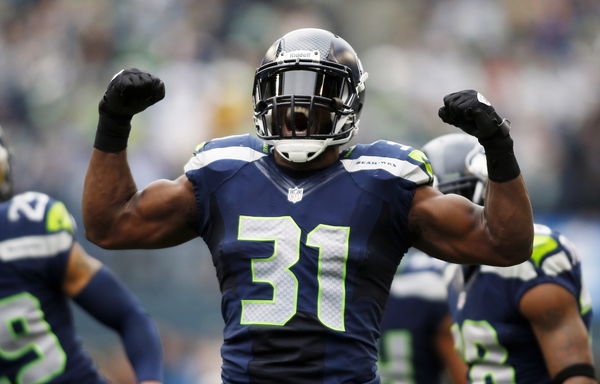 Over the last decade, the NFL has seen some of the greatest battles on the football field. As always, the fights between one team's offense and the opponent's defense were intense. Seasons were filled with tears, anger, and joy of triumph.
However, when it comes to selecting the best defense line-up, a stiff competition prevails. It's indeed tough to choose the best defensive unit out of all the heavyweight rosters in action.
However, Seattle Seahawks outside linebacker Bruce Irvine believes that his team was the best.
ADVERTISEMENT
Article continues below this ad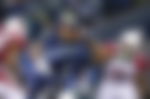 Who had the best defensive lineup in the NFL last decade?
Fox Sports recently posted a photo on Twitter, in which they featured four defense units. In turn, they asked football fans to determine which side had the best defense between 2010-2019.
The four teams included in the poll were Denver Broncos of 2015, Seattle Seahawks of 2013, Chicago Bears of 2018, and Jacksonville Jaguars of 2017.
The post read, "Let's settle this debate… Which team had the best defense in the last decade?"
Irvine later retweeted the photo, suggesting that his side had the best defensive unit for four consecutive years. The 32-year also suggested that none of the contenders in the poll stood a chance against the Seahawks.
He wrote, "Not even close! We did it like 4 years str8!"
How good were the Seattle Seahawks?
The Seattle Seahawks earned the nickname "Legion of Boom" during the 2010s as they displayed a series of stellar performances. Particularly speaking, the 2013 season was one of the best campaigns the Seahawks had ever had.
With cornerbacks Brandon Browner and Richard Sherman, free safety Earl Thomas and strong safety Kam Chancellor, their defense seemed impregnable. Their historic season concluded with the Seahawks winning their first and only Super Bowl.
ADVERTISEMENT
Article continues below this ad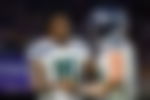 Before that, they finished their regular season as the number one in total defense (273.6 yards), takeaways (39), pass defense (172.0 yards), interceptions (28), and rushing TDs allowed (4).
They were unbelievable, as they successfully restricted their opponents under 10 points, not once, not twice, but seven times throughout the season.
ADVERTISEMENT
Article continues below this ad
That proves how much consistent their defense line-up was. Thomas, Sherman, and Chancellor were all included in the First Team All-Pro and Pro Bowl that season.