"Not Going to Sit Out" – Former NFL Man Dismisses the Idea of Joe Burrow Skipping 2021 NFL Season
Published 11/24/2020, 6:52 PM EST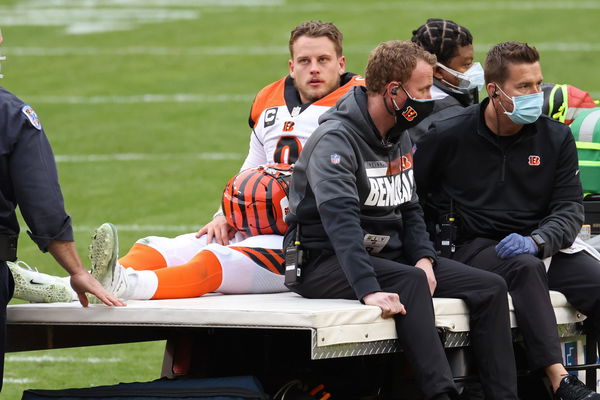 After a record-breaking season with LSU in 2019, Joe Burrow was the obvious NFL first-draft pick in 2020. Where was he headed to? Zac Taylor's Cincinnati Bengals. The NFL golden boy was deservedly named as the Bengals starter heading into the season. However, fast-forward to November 2020 and a lot has changed for the starry-eyed boy from Iowa.
ADVERTISEMENT
Article continues below this ad
Joe Burrow hit the ground on Sunday while playing the Washington Football Team. The Heisman Trophy winner had to be carted off the field after taking a nasty hit to his left leg. Scans later revealed that Burrow suffered ACL, MCL injuries in addition to further damage to his left knee.
Immediate reports suggest that Burrow is facing a 12-month spell on the sidelines. But what does that mean for the future of the young quarterback in the league?
ADVERTISEMENT
Article continues below this ad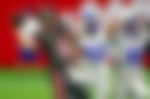 AJ Hawk reckons Bengals rookie Joe Burrow will make a swift return in 2021
Indianapolis Colts kicker, Pat McAfee, has built up quite a reputation with his popular Youtube show. McAfee spoke about a recent theory gaining trajectory on social media in a recent episode of The Pat McAfee Show.
Many critics are claiming that Burrow should just sit out the entire 2021 season since he might only return in Week 10 or Week 11. But given his drive and passion towards the game, former NFL linebacker AJ Hawk reckons he might not be able to resist the urge to dive back into the game.
ADVERTISEMENT
Article continues below this ad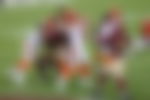 "Yeah, I don't think Joe burrow is going to, I don't think that's gonna be his plan moving forward…Look at Joe Burrow, look at who he is. The dude is an ultimate competitor. He wants to win. It's killing him already. He's got a long road ahead but he's not going to sit down any longer than he has to," Hawk said on the show.
Prior to his injury, Burrow was in contention along with Justin Herbert for the NFL Rookie of the Year award. In 10 games, Burrow threw for 2,600+ yards with 13 touchdowns. He has thrown five interceptions in his debut season.
ADVERTISEMENT
Article continues below this ad
Bengals fans will be sweating on the fitness of their young starlet. But one thing that separates Burrow from the other rookies, is his passion. His story is not over yet.