"Nothing New"- San Francisco 49ers' WR Kendrick Bourne Hits Back At Critics
Published 06/24/2020, 11:30 AM EDT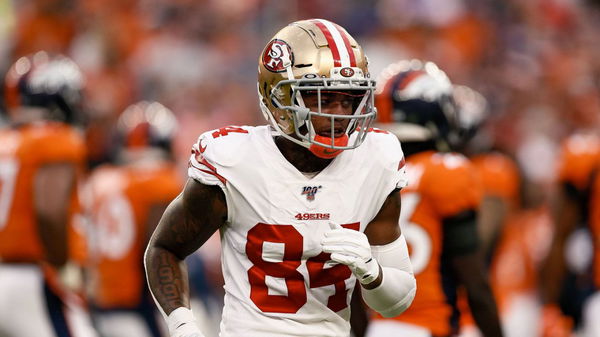 ---
---
San Francisco 49ers' WR Kendrick Bourne claps back at his detractors as the 2020 NFL season heats up. Bourne took to Twitter and welcomed the criticism and doubt that has been floating his way. The 25-year-old WR was an undrafted free agent in 2017 and joined arms with the 49ers'
ADVERTISEMENT
Article continues below this ad
He had a reputable collegiate career. However, he was outdone by fellow WR Cooper Kupp. He managed to secure 3130 receiving yards with 27 receiving Touchdowns during his 4-year tenure at Eastern Washington University.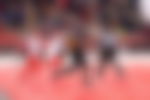 ADVERTISEMENT
Article continues below this ad
Kendrick Bourne has not yet managed to truly get the ball rolling in his professional career so far. The major point of contention stems from the fact that Bourne has an NFL total of 1102 rushing yards. His entry class counterparts have racked up higher numbers as receivers throughout the league.
Kendrick Bourne claps back
The 49ers' WR hits out at a critical Tweet and expressed a desire to silence all the doubters come the 2020 season.
ADVERTISEMENT
Article continues below this ad
The San Francisco 49ers' camp is chalked full with WR powerhouses. Deebo Samuel, Brandon Aiyuk, and Jalen Hurd are all 49ers' who have massive expectations riding on their shoulders. With the news of Samuel's Jones Fracture, Bourne may be looking at a call up in 2020.
He has been seeing diligently training alongside Linebacker Kwon Alexander. The duo has been seen alongside one another during intense training sessions during the pandemic. Bourne supporters are excited to see the renewed potential that a new season could provide for the 25-year-old.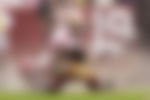 ADVERTISEMENT
Article continues below this ad
In light of his seemingly renewed focus, many expect Kendrick Bourne to double his career receiving yard numbers in a single season. His last collegiate season in 2016 was the only time he secured 4 digit receiving yards in a single season.
The future of the 49ers' franchise lies very much within the young talent they have invested in. After a powerful showing in the 2019 season, the franchise will look to repeat that success off the back of new stars.