"Obi-Wan Kenobi Season Two Arrives Early": NFL Fans React to Jedi Aaron Rodgers' Gameday Fit
Published 09/25/2022, 1:59 PM EDT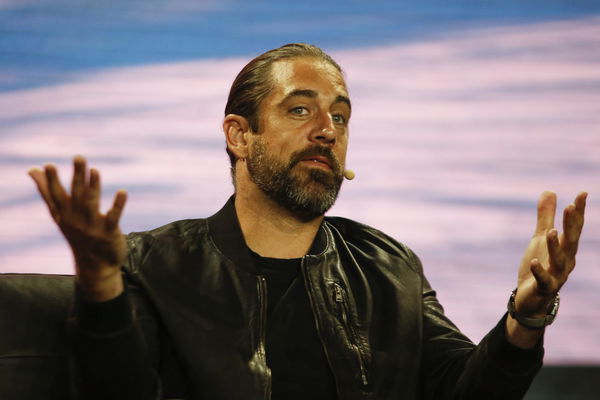 Today, in the week 3 game of the NFL, the Green Bay Packers will take on the undefeated Tampa Bay Buccaneers in a week highlight game. Moreover, the two veteran quarterbacks, Aaron Rodgers and Tom Brady will be seen locking horns at the Raymond James Stadium.
ADVERTISEMENT
Article continues below this ad
Meanwhile, the 38-year-old Rodgers has arrived in Tampa, Florida in style. He was wearing a unique-looking dress, and many fans claimed he looks like a 'Jedi Master' from Star Wars. Could be an attempt by the QB to recreate his Instagram profile picture.
ADVERTISEMENT
Article continues below this ad
NFL fans react to Aaron Rodgers' latest fashion
Earlier, the official Twitter handle of the Packers posted a picture of Rodgers arriving in the stadium in style. The caption of the tweet says, "12 taking off."
After seeing Rodgers' choice of clothing, fans lost their mind, and many of them reacted on Twitter. One fan said, "Obi-Wan Kenobi Season Two arrives early, tomorrow 4pm."
Meanwhile, another fan called him a Jedi master.
One fan referred to him as "Aaron-Rod Kenobi."
Another fan wondered where he bought that dress from.
Another Twitter user joked about it and said, "Aaron Rodgers stars in, "Doucher," a Star Wars origin story. Streaming December 7th, only on Disney+."
While many fans were comparing Rodgers to Obi-Wan, some of them referred to him as a character from the Matrix.
Some fans also felt that he looked handsome in that cloak dress.
One fan joked, "Not sure if he's headed to play a football game or buy a rug to really bring the room together."
Another fan compared him with a model.
Rodgers looks like those models for clothing companies that sell the worst quality clothes for like 35 cents but somehow place ads EVERYWHERE https://t.co/JAB0i2wFdF

— Samuel Davel (@Sam_davel) September 24, 2022
A Twitter user also praised his new haircut.
Many other fans also praised his clothing choice and hailed his look.
Tampa Bay Buccaneers vs. Green Bay Packers: The battle of #12
Meanwhile, Aaron Rodgers and Tom Brady will go head to head and fans are anticipating a blockbuster contest on Sunday. Earlier, the Packers suffered a big loss in their opening game against the Minnesota Vikings. Since then, they have come back really strong and won their second game against the Chicago Bears.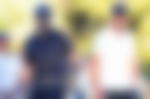 ADVERTISEMENT
Article continues below this ad
On the other hand, the Bucs have made a perfect start to the season as they won their first two games. During last week's game against the Saints, Tom Brady and his teammates got into a brawl against the opposition players. As a result, Bucs wide receiver Mike Evans will be suspended for this match. Although he will be a big miss for the Bucs, Brady and his Bucs teammates will be looking to capitalize on their home ground advantage to get the win and maintain their winning streak.
ADVERTISEMENT
Article continues below this ad
Who will win between the Bucs and the Packers? Let us know in the comments.
Watch This Story: Aaron Rodgers tried to flirt with Danica Patrick using cheesy pickup line back when he was dating a NASCAR driver