Odell Beckham Jr Has Five Word Reaction to Watching No. 1 Pound for Pound Boxer Canelo Alvarez Fight
Published 05/08/2022, 9:18 AM EDT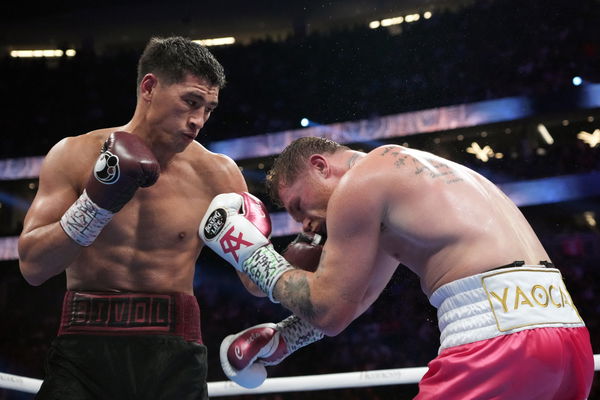 The boxing world was stunned when No. 1 pound for pound Mexican boxer Canelo Alvarez shockingly lost to the Russian champion Dmitry Bivol. Alvarez lost to Bivol by a unanimous decision. It was not a delight for many to see the Mexican champion lose like that. Many big athletes reacted to the Saturday night upset, and so did the Super Bowl champion Odell Beckham Jr. 
The night ended in a disaster for Cinnamon. A fight that the world thought would have been an easy victory for Alvarez, ended in a loss and dominated almost throughout the fight. All the judges recorded the fight in favor of Bivol with a final score of 115-113. With that Bivol (20-0, 11 KOs) still remains undefeated in his career.
ADVERTISEMENT
Article continues below this ad
Odell Beckham Jr. reacts to the Canelo Alvarez vs. Dmitry Bivol fight
Beckham, who was in the T-Mobile Arena Saturday night, was left star-struck after he witnessed the bout between the champions. "I got to witness greatness," OBJ wrote in his Instagram story. It was though not the night for Alvarez, but he certainly has made his mark as one of the greatest in the boxing world.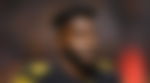 ADVERTISEMENT
Article continues below this ad
Though having seen his favorite lose the fight, OBJ was still mesmerized to have witnessed the greatness of Alvarez. The Mexican Champion was not able to pull off a miracle in the end after being dominated throughout the fight. However, it was his first loss in nine years. Alvarez, who has a phenomenal record of 57-2-2 with 39 KOs, was left perplexed by the Russian. 
"It was my turn to lose today," Alvarez said in Spanish. "I don't have any excuses. I didn't do enough to win." It was a rather disappointing night for Alvarez as the crowd that once adored him started to boo. Furthermore, Mike Tyson, who was at the ringside that night, left the fight when he had seen enough. 
ADVERTISEMENT
Article continues below this ad
It was though not a good fight for the Mexican, judging by his competitiveness, he will return with more resilience. But as of now, he plans to play golf after a hard time in the ring. 
Watch This Story: Shannon Sharpe Tears Down Antonio Brown For Hating On Colin Kaepernick