Odell Beckham Jr on Support from Cleveland Browns Fans After Beating Ravens: 'It's Just Love! There is no Karma'
Published 01/03/2022, 2:23 PM EST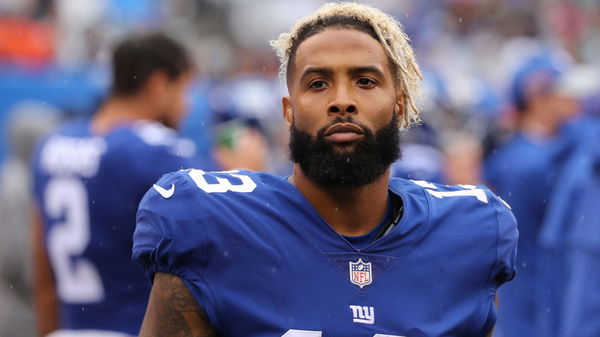 ---
---
Odell Beckham Jr is one of the most polarising figures in the NFL today. While the first half of his NFL campaign revolved around being unhappy with the Cleveland Browns; the second half saw his move to the LA Rams and thankfully, the star WR is showing shades of his 18-19 self for the Rams.
ADVERTISEMENT
Article continues below this ad
Los Angeles Rams clinch a thriller against the Baltimore Ravens
ADVERTISEMENT
Article continues below this ad
Earlier today, the Los Angeles Rams won a nail-biter of a clash against the Baltimore Ravens. While the Browns won the match, they didn't do so convincingly. Rams quarterback Matthew Stafford almost had the worst game of his life in an LA shirt as he was getting intercepted and sacked multiple times in the first three-quarters of the match.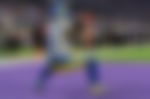 However, when the time came for the quarterback to prove his mettle, he did so as it was his final drive that helped the game turn into the Browns' favor. Unsurprisingly, Odell Beckham Jr was in the thick of things as he came in clutch to score the winner for the Los Angeles-based side. The star WR over the past 6 games has scored 5 touchdowns and has looked in great knick for the Rams.
Odell Beckham Jr receives support from Browns fans
While the win over the Ravens helped the Rams solidify their top spot in NFC West, it also indirectly saved the Cleveland Browns from getting knocked out. If the Ravens would have won, then the gap between the Browns and Ravens would've furthered putting an end to Cleveland's playoff dreams.
ADVERTISEMENT
Article continues below this ad
However, OBJ's last-minute winner has saved them from misery. Thanks to this, the Browns fans took to Twitter to praise Odell which is a complete 360 from their reaction when he was a Browns player. When asked if this turnaround from Browns fans was karma, he denied it and said that it was love. "It's just Love! There is no Karma! Karma is for "unjust"," said OBJ.
ADVERTISEMENT
Article continues below this ad
What do you make of Odell Beckham Jr's on love and karma? Do you agree with his assessment or was he simply being polite? Share your thoughts in the comments section below!