Odell Beckham Jr Revealed His Friendship With Drake Was Closer Than What We Believed: "I'm Actually Staying At His Place Right Now"
Published 05/09/2022, 10:00 AM EDT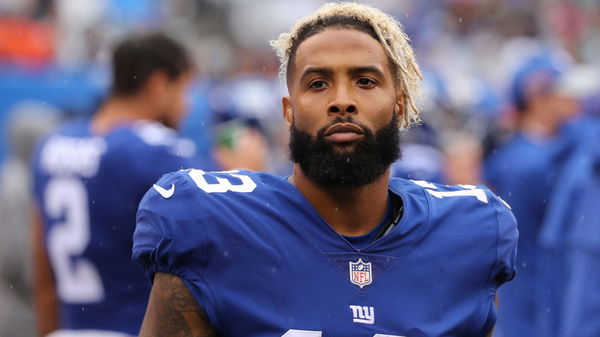 Odell Beckham Jr is one of the best football players in recent history. If you're the best at what you do, you're bound to have some pretty famous friends. After winning the Super Bowl last season, many big names congratulated OBJ. But there is one friend who has a special bond with the wide receiver. 
Beckham did an interview with Ronda Rousey for DraftKings back in 2016. They shot an episode of Face 2 Face. In the episode, both the athletes discuss some of their infamous photographs. During the episode, the UFC Hall of Famer pulled out a picture of OBJ with none other than Drake himself. The athlete then told everybody about their bond. 
ADVERTISEMENT
Article continues below this ad
Odell Beckham Jr is one of Drake's special friends?
The episode of Face 2 Face started with both the athletes discussing their cover appearance for the video game of their sport. After a few wild and bizarre pictures, Ronda Rousey pulled up an iconic shot. It was a photo of Odell Beckham Jr with his friend Drake. Both of them were wearing baseball jerseys. The picture was from a charity celebrity softball game by Drake. He invited OBJ to be a part of the match-up. It was the start of their friendship.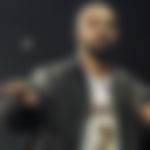 Instantly, after looking at the picture, Beckham said, "That's my guy right there." He adds, "That was the first time we really like hung out and stuff like that. It was that whole weekend and just somebody who I'm sure you can relate to. Somebody whose mindset is the same as yours and they want nothing but success. They want to be the best. We just clicked on a level like that, and this really was a start of a becoming friendship that'll, you know, carry through a lifetime."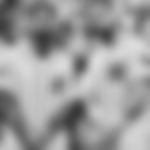 Their friendship may last a lifetime because years after the picture was taken. Both of them have been hanging out a lot. They are perhaps closer than anyone thought. 
ADVERTISEMENT
Article continues below this ad
OBJ was living with Drake?
 

View this post on Instagram

 
ADVERTISEMENT
Article continues below this ad
Later in the interview with Rousey, Odell Beckham Jr gave us more insights into his relationship with the Champagne Papi. Beckham revealed he moved in with the rapper. "Weird enough, I'm actually staying at his place right now while you finishing the album," said Beckham. "I was out there working out, and it's just he needs to chill out with that house that he's got out there. It's just too much going on. But, yeah, that's just, that was really the start of it all." The duo lived together for a while. They even made a few songs.
Watch This Story: Lamar Jackson Hangs Out With Greatest American Olympian Of All Time, Micheal Phelps