Odell Beckham Jr. to Return for Cleveland Browns After Eleven Months
Published 09/24/2021, 4:04 AM EDT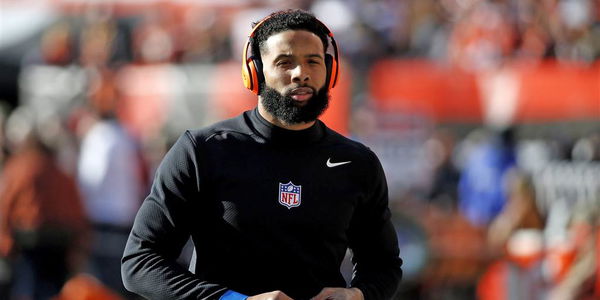 Odell Beckham Jr. has been given a "full go" by Cleveland Browns head coach Kevin Stefanski in practice for the first time. Although he does not want to make it official just yet and wants to take one step at a time.
OBJ's 2021 season debut against the Chicago Bears, however, is still very likely to happen. "We'll see," Beckham said Thursday. "Taking it [one] day at a time."
ADVERTISEMENT
Article continues below this ad
Odell Beckham Jr. is a 'full go'
The Browns star receiver is taking cautions while treating his left leg injury, which he sustained in week 7 last year. His clash with the Bengals proved to be fatal after he was sidelined for the entire season with a torn ACL. Since then, it has been a long road to recovery for him.
His season-ending injury not only limited his presence for the rest of the 2020 season but also during the 2021 preseason and the first two weeks in the regular season. Although during his absence, the Browns still made it to the playoffs last season, ultimately losing to the Kansas City Chiefs.
OBJ said that he was "definitely itching" to play their season opener against the Chiefs. But was declared a late scratch in the game-time decision after warming up.
OBJ's injury period with the Browns
Beckham has had a rough time dealing with injuries after getting transferred to the Browns from the Giants. Though suffering from a sports hernia injury, he played through the injury, but eventually had to undergo surgery shortly after to get in shape by the time the 2020 season dropped in. However, his torn ACL limited his presence till only week 7.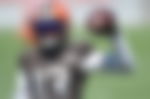 This time, OBJ wants to take it seriously and without any haste. "Everything going smooth," Beckham said to ESPN. "Part of the progression, working my way into it. Everything feeling good. Just taking it day by day."
ADVERTISEMENT
Article continues below this ad
"I'm going to be excited," he added. "I've worked extremely hard to not only get back but improve and be better than I ever have been. I'm definitely looking forward to it. It's been a long time. A long time in that cave. … It's going to be special."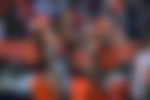 The Browns will hope to have a Pro Bowler receiver at their side this weekend after losing Jarvis Landry to an MCL sprain to his left knee. That injury makes the chances of OBJ's return more likely to happen. Odell will look forward to starting the Sunday night game against the Chicago Bears with a bang by resuming his previous form.
ADVERTISEMENT
Article continues below this ad