Odell Beckham Jr. Trade News: Massive Update on Dallas Cowboys' Chase of Super Bowl-Winning WR
Published 12/08/2022, 3:30 AM EST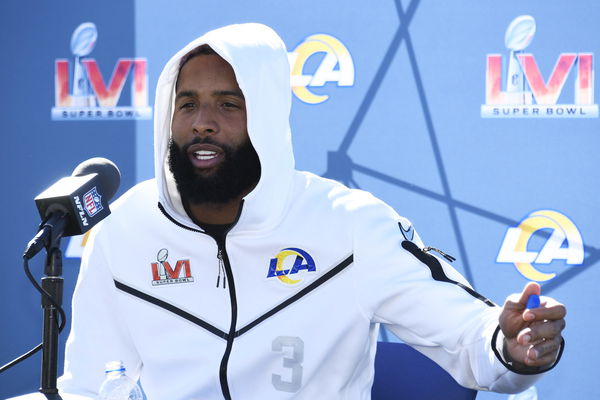 The second quarter of the NFL season is taking some striking turns. Among a legion of developments, Odell Beckham Jr. remains at the top spot. The free agent WR visited three prominent facilities. However, some amusing theories are swirling around the Blue Star's pursuit of OBJ, as it appears to have weakened in one area.
Following a successful recovery, the free agent WR is considering three options. Among them are the Giants, Bills, and Cowboys. They are all in powerful positions and have had a solid season. Odell Beckham Jr. outlined his trip to New York, Buffalo, and Dallas. Jerry Jones was pushing to have OBJ in the Blue Star, but there are some health concerns over him.
ADVERTISEMENT
Article continues below this ad
 According to NFL Network's Jane Slater, the Cowboys did not make an offer to Odell Beckham Jr. at the final moments of his trip. There were worries over not being able to see him work out and doubts about Beckham's abundance this season. The Blue Star front could not see Beckham Jr. perform in real-time, which played a valuable role in the scenario.
Odell Beckham Jr. sustained an ACL tear in Super Bowl LVI and underwent successful surgery. He is recovering from the injury, but the quest for his next touchdown location lives on. But since the WR did not perform workouts, the Blue Star's optimism fell.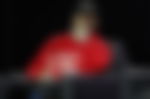 NFL Insider Ian Rapoport reported Beckham has returned to Arizona to debate his opportunities with his household and determine his upcoming phase. The Cowboys should figure out if they are in or out of a deal while he mulls it over.
Odell Beckham Jr may join a prominent NFC East franchise
After making up his visits, Odell Beckham Jr. has increased the hype to an all-time high. Once he makes a full recovery, the free-agent WR could be a massive asset. His interest lies in three franchises, but OBJ may seek to join a famed NFC East franchise. But it may not be the Dallas Cowboys, as he may look to make a reunion.
ADVERTISEMENT
Article continues below this ad
2. The OBJ deal is more about next year than this year. Even Saquon Barkley has said it repeatedly, people need to be realistic. He's coming back from serious knee injury. No training camp, no practice yet. It's already December. Will take time to get in football shape.

— Jordan Raanan (@JordanRaanan) December 3, 2022
Jordan Raanan of ESPN kept his thoughts on Beckham Jr. becoming a Giant. Coming to New York, seeking to make it an abode for his family, and succeeding in this city is alluring. There is some outstanding business. It all boils down to whether the Giants are ready to give him the cash he desires.
ADVERTISEMENT
Article continues below this ad
It remains to be seen what decision OBJ will make.
Watch This Story: LeBron James Kevin Durant James Harden Kevin Hart Odell Beckham Jr. and other stars join forces with business retail house in a massive deal
Edited By: Gurjyot Singh Dadial