"Oh Dude, It Was Perfect": Tom Brady Turns Into Comedian to Narrate Hillarious Story About Rob Gronkowski's GQ Photoshoot
Published 06/22/2022, 2:30 PM EDT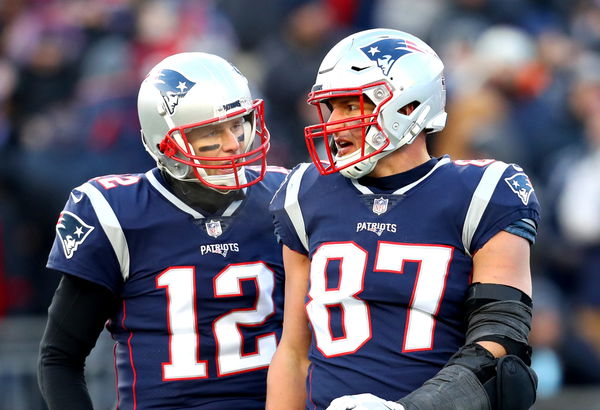 Tom Brady and Rob Gronkowski have a level of chemistry like none other. Fans regard both to have one of the most spectacular quarterback-tight end groupings like none other. Both TB12 and Gronk have a fabulous relationship off the field. But Brady has a special moment with the TE, which he cherishes forever.
Both Rob Gronkowski and Tom Brady have kept interesting cases to become future Hall of Famers. There's not a single season that Gronk hasn't made the run for Brady. During his initial retirement period, it was Brady who lured him out for another run in Tampa Bay, where they won a Super Bowl together.
ADVERTISEMENT
Article continues below this ad
Tom Brady has some fabulous moments with Gronk, but the situation during the TE's shoot with the GQ Magazine remains the QB's favorite. Gronkowski asked TB12 if he would work out with him, as he wasn't happy with his physical health at the time.
During a video conference call with reporters on Thursday, Brady gave his best appraisal of the scenario. He mimics him, saying, "He was like 'Dude! That was great! That was perfect! That was just what I needed! I feel ripped now. And he was ready for his photoshoot because of one day of the two of us working out together. It was good execution, but I think for him, it was more important that he felt like he was shredded now that he's getting ready for his GQ photo shoot."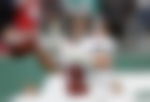 The GOAT also remembers them practicing on a soggy baseball field. Brady claimed he and Gronk connected nearly 60 passes. But Gronk didn't drop a ball despite going months without playing.
No more Tom Brady-Rob Gronkowski wizardry
ADVERTISEMENT
Article continues below this ad
The Pewter Pirates would be upset, as Tom Brady won't have his favorite guy on the team. Rob Gronkowski has called it quits for the second time in his NFL career. The legendary tight end makes the announcement over social media, mentioning that he's heading back to his retirement home, but he walks away from the sport with his head up high.
ADVERTISEMENT
Article continues below this ad
However, Gronkowski's agent told ESPN that it will not shock him if Buccaneers quarterback Tom Brady persuaded his client to come off the bench once more. Despite their diverse personalities, TB12 and Gronk have developed a special bond on and off the turf. He could pull the pin for the TE to 'run it back.' If that doesn't happen, Gronk could stay home, or even head to WWE.
Watch This Story: Colin Kaepernick Donated His Sneaker Collection in Epic Show Of Kindness to Help the Homeless