"Ohhhh Poor Brady": Shocking Tom Brady Footage From Painful Playoff Exit Frustrates Heartbroken NFL Fans
Published 01/24/2023, 4:18 AM EST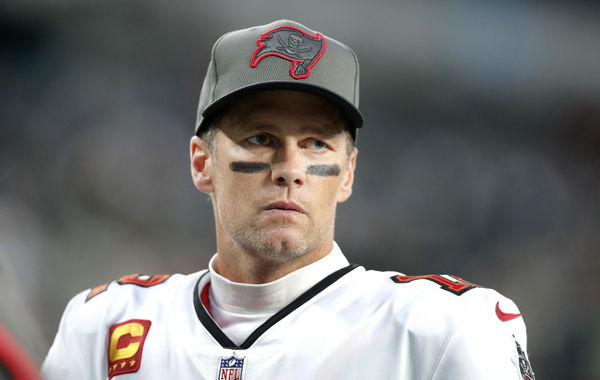 Is it time for Tom Brady to step away from the field? A video of Tom Brady is going viral on Twitter, leaving his fans heavy-hearted. On Week 14, Tampa Bay Buccaneers played a match with the San Francisco 49ers, which the latter won by a high score.
Brady's change of tone went from being powerful to helpless. Here are a few snippets of his speech. "Let's go boys come on. You want it you got it right. It's f*cking here. You like football, here's where you f*cking wana be. It's not going to be any easy all day, right so just slug it out."
As he spoke, his lifeless team didn't utter a single word in return. Minutes after the conversation, the 49ers were seen celebrating the playoff victory. A heartbroken Brady walked away from the field and sat with his head held low. The Guardian shared about this game, "It's always tough, But we didn't earn it. They did."
ADVERTISEMENT
Article continues below this ad
Upon seeing the video, NFL fans shared mixed opinions on the same. Some fans sarcastically sympathized with the NFL player. "Ohhh Poor Brady", tweeted a fan.
Really sad, they didn't even wanna play. Tom thank you for 3 years man. Go somewhere and play where they wanna play.

— Dayle B Runner II (@DBuc89) January 23, 2023
There's a team that was thrilled with one Super Bowl. "Ones enough!" should be on all Bucs tshirts going forward. They didn't deserve Brady. LOL

— Montresor (@BostonMontresor) January 23, 2023
Not a single person responds with any sort of fire in them. Offensive line not even paying attention to what he's saying to them on the sideline. Some players want multiple rings, some players are fine with achieving one. With the exception of Brady, Tampa is the the latter

— 🐐 (@ppss_12) January 23, 2023
Probably tired of hearing this old man, who literally is as old as the fathers of some of his teammates, barking at them while being afraid to get hit and half the time throwing ducks. And if they win, he gets all the credit. Time for him to move on.

— Horace Campbell (@HoraceC48190017) January 23, 2023
You happy @Buccaneers ? You made the goat sad on his homecoming game you guys ever heard of "if its not broken dont fix it" ur greed costed you the season. But your problem started when you fired BA

— Larry (@larryvlllanueva) January 23, 2023
I don't understand how any of what he is saying is motivation

— STQUEST (@STQUEST_) January 23, 2023
I don't understand how any of what he is saying is motivation

— STQUEST (@STQUEST_) January 23, 2023
I've seen plenty of patriots game where party played awful and down a lot and players still cared and showed fight and listened to Brady. This team is filled with a bunch of no good losers. Just name brands at this point

— Rafael Rodriguez (@ItsRafRod) January 24, 2023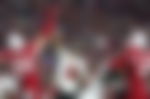 ADVERTISEMENT
Article continues below this ad
Should Tom Brady move on?
It has not been a good game for Brady. He lost to the 49ers with a score of 35-7, which is disappointing. Even in his recent match with Dallas Cowboys, his luck didn't work. In this match, Cowboy players Dak Prescott and Ryan Jensen were seeing eye to eye with the Tampa Bay team. This loss eliminated the opportunity for Brady to play against the 49ers again or win the Super Bowl ring.
From failing to cover the Cowboy tight ends to not throwing enough passes to cover the score, Buccaneers are in hot water. Even Brady's performance against the Cowboys was not sufficient. Out of 66 passes, he completed 35 for 351 yards. The 7x Super Bowl champion couldn't even complete 10 and above yards in the 1st half. Do you think that Brady will continue to be loyal to Tampa Bay next season?
ADVERTISEMENT
Article continues below this ad
Watch this story: "Go Back To New England": This NFL Analyst Wants NFL Goat Tom Brady To Return To Former Team New England Patriots
If Brady decides to quit today, he gains a good win. He can accept Fox Sports contract to be an NFL analyst worth $375 million. Do you think that Brady should just accept this? After his divorce from Gisele, the quarterback revealed that one of his prime focuses would be on his game. Can we see the NFL star back in the game?