"OMG Tua Is Dead": NFL World Reacts to Von Miller's Strange Fit While Arriving at the Hard Rock Stadium to Feast on Miami Dolphins
Published 09/25/2022, 1:03 PM EDT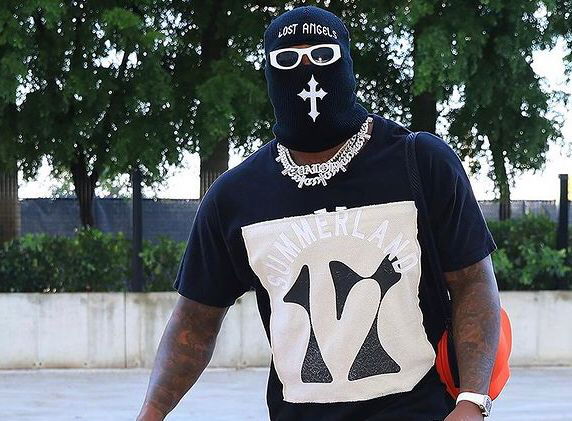 One of the most anticipated and biggest games of Week 3 has arrived as the 2-0 Bills prepare to take on their next target, the 2-0 Miami Dolphins. The tightly packed Hard Rock Stadium will witness the wrath of Josh Allen but will it be at the expense of Tua Tagovailoa's undefeated run so far? Bills' linebacker Von Miller has already started winning hearts with his strange outfit while arriving at the stadium.
The two-time Super Bowl Champion is ready for another night where he would unleash his beast. Both teams are coming victorious without tasting defeat in the first two weeks. And it seems that Miller's attempt to intimidate his opponents has taken up the NFL Twitter by storm. The beast LB was seen donning a Black Ski mask covering his entire face on a sunny day in Miami.
ADVERTISEMENT
Article continues below this ad
Fans couldn't even imagine wearing such outfits, especially considering the current weather in the city. Few of them even predicted that it was inspired by Ye fashion, something which Antonio Brown had been following for some time now.
Well, the linebacker will have quite a moment on the field if he maintains his opening streak. Both the teams are packed with game winners and weapons both on the offensive and defensive sides of the ball.
Miller is quite pumped since the beginning of the season after he slayed the reigning Super Bowl champions and his former team Los Angeles Rams in Week 1. Not to mention, he had two crazy sacks piercing the strong O-line of Rams pouncing over Matthew Stafford.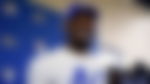 The following game against the Titans wound up on a high note. In fact, it seemed like a one-sided game, and now it's Tua Tagovailova's turn to face one of the strongest title contenders in the league. Anyway, fans couldn't get through Miller's tricks ahead of every game.
NFL world reacts to Von Miller donning a strange outfit
Earlier, it was the 'Miller stock going up' meme circulating on the internet. And now this. It was even more suffocating for the fans to watch and crazy comments started piling up. One of the user was worried about his opponent Tua.
Indeed, a crazy suggestion by this fan.
While this fan was trying to decipher the script written over the mask.
Another user sent the message to 'be prepared'.
It was more like getting a membership in Ye's fashion club.
All are excited for the clash.
However, another user believes that it was for hiding his new haircut!
He probably just did it to hide his new haircut

— Mitch Vareldzis (@SwingAndAMitch) September 25, 2022
This fan couldn't hold his feelings and explained how hot the weather is at Miami.
I'm just north of Miami. I'm used to the heat and humidity, it's extra today. This makes me want to stick my head in ice water.

— @Lil_Books 🍀📚🐈‍⬛🐴🐟🇮🇪✌🏻 (@Books_Lil_Loves) September 25, 2022
Indeed, this was quite strange.
Tua is in danger said another fan.
ADVERTISEMENT
Article continues below this ad
Yeesh. That man is about to rob Tuas Soul

— Michael Belbas (@PuckScandella) September 25, 2022
ADVERTISEMENT
Article continues below this ad
Indeed, this game would be a defining moment for both teams to assert their dominance over others who line up against them. Especially the Dolphins' receiver corps would create a headache for the Josh Allen-led side but having a strong defense puts them in the front seat. Fans can stay tuned for further updates on the game.
Watch This Story: That's a Bold Choice By Tom Brady: Married to a Fashion Icon, 45-Year-Old Phenoms Backwards Hat Gets a Hilarious Reaction From Legendary Football Insider