'One Goal in Mind' – Nelson Agholor Eager to Continue NFL Journey with the Patriots
Published 03/24/2021, 9:19 PM EDT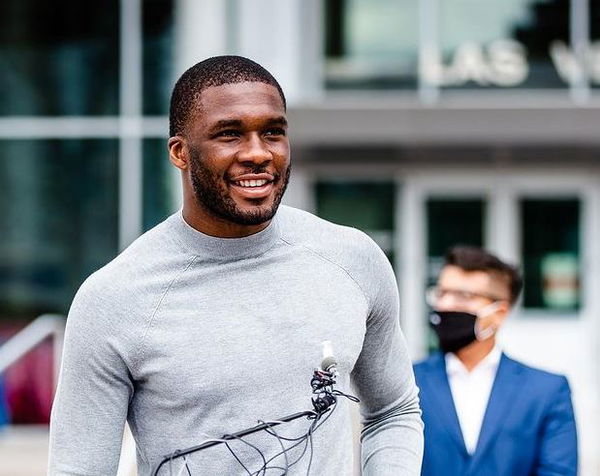 ---
---
It was no secret that the 2020 NFL season was a disappointment as far as the coach Bill Belichick and the New England Patriots were concerned. The six-time Super Bowl champions were playing without their talisman, Tom Brady, for the first time in almost two decades. Cam Newton did a decent job at quarterback, but could not guide the Patriots to the NFL Playoffs due to his struggle with COVID-19 midway through the season.
ADVERTISEMENT
Article continues below this ad
Patriots owner Robert Kraft and coach Belichick have gone on somewhat of a spending spree this summer, signing more than 8 free agents. A few of those players include TE Jonnu Smith, TE Hunter Henry, WR Kendrick Bourne, and WR Nelson Agholor.
The latter spent the bulk of his career with the Philadelphia Eagles between 2015-19. He was with AFC West franchise Las Vegas Raiders in 2020 and managed 896 receiving yards with 8 passing TDs playing under the guidance of HC Jon Gruden.
ADVERTISEMENT
Article continues below this ad
What is next for Agholor after signing a two-year deal with the New England Patriots?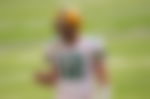 Nelson Agholor was 'all smiles' in his first press meet as a Patriot
Speaking to the media for the very first time as a Patriot, Agholor had some words of praise reserved for his new employers, including offensive co-ordinator Josh McDaniels.
He said, "The picture is very clear when you join the Patriots. We have one goal in mind and we work very hard towards that goal and it takes a great sacrifice. I think for me, what I have been through and understanding I had to sacrifice to grow as a player and to perform at a high level, I really embrace being part of this team."
"I am just comfortable going out there executing concepts and I like to be able to move around depending on scenario, or situation, or routes that need to be executed. Also, I think coach McDaniels historically has done a great job with moving his receivers around and I am excited for that opportunity," Agholor said on the show.
ADVERTISEMENT
Article continues below this ad
Some more content from Pats West today as Cam Newton and Jarrett Stidham letting it rip to #Patriots wide receivers and tight ends. N'Keal Harry and Nelson Agholor were the newest to join the crew today.

(Via Jarrett_Stidham8 & kt_defeo on IG)pic.twitter.com/wPmlDMm4fB

— Ryan Spagnoli (@Ryan_Spags) March 23, 2021
Agholor signed a contract with New England worth a reported $26 million. The deal has a base value of $11 million per season. Incentives can push it to $13 million per year.
ADVERTISEMENT
Article continues below this ad
Just like the rest of the free-agent signings, Agholor has all the tools to succeed with New England over the course of the next two seasons. If he does manage to do that is, of course, a whole other debate altogether. Regardless, we look forward to seeing the experienced wide receiver play with Cam Newton and the Patriots in 2021.