'One Hell of an Athlete' – Niners Tight End George Kittle Impressed by What He's Seen so Far From Rookie Trey Lance
Published 06/23/2021, 9:53 AM EDT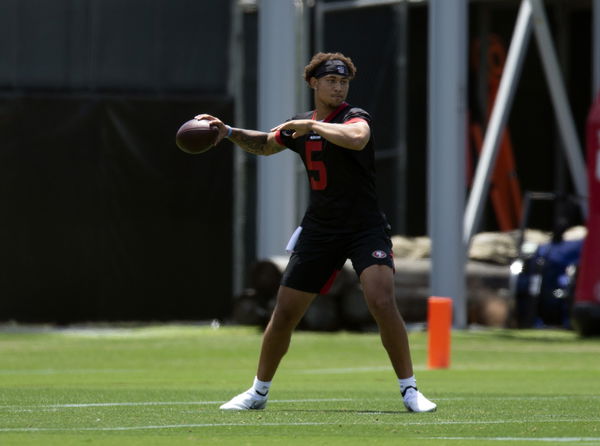 ---
---
The San Francisco 49ers put one foot in the future by drafting rookie quarterback Trey Lance in the 2021 NFL Draft. The side who have Jimmy Garoppolo in their ranks are looking to move on due to their current starting QB's constant injury struggles and passing inaccuracies.
ADVERTISEMENT
Article continues below this ad
While Lance is far from being a finished product, the young rookie has shown promising signs at his side's minicamp. Rousing intrigue not only among the Niners coaching staff, Lance seems to have made a good first impression on his team's star tight end George Kittle as well.
Trey Lance looking the part in training
ADVERTISEMENT
Article continues below this ad
Appearing on First Take, Kittle talked about a variety of subjects including his thoughts on his Trey Lance. And Kittle gave nothing short of a glowing review of his new QB.
"Trey's a good quarterback," Kittle said. "I'm excited to see the progression that he makes. He's one hell of an athlete."
Based on Lance's performances at the side's OTAs, Kittle said the quarterback's competitive nature is on display for the entire Niners camp.
"Just being in OTAs with him, he's a guy that wants to learn every single day. He's competitive every single day. He doesn't let mistakes stop him. Nothing snowballs."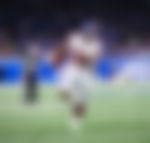 With the side's training camp set to kick off in the month of July, Kittle expects to see Trey Lance grow further and hopefully be ready to be called upon for the Niners when needed.
ADVERTISEMENT
Article continues below this ad
"He's got all the right attributes, and I'm just excited to see how he progresses in training camp," Kittle added.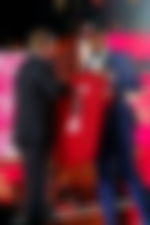 The 49ers franchise went big to land Lance. Trading away a bevvy of draft picks to the Miami Dolphins to land Lance, the franchise is clearly all-in with their new QB.
ADVERTISEMENT
Article continues below this ad
Many believe that Trey Lance is the final piece in the puzzle of the Shanahan offense. Hoping to guide the Niners back to the Super Bowl, Whether Lane will probably get his chance to prove his mettle sooner rather than later.