"One Week You Love Them, the Next Week You're Spiting Them" Colin Cowherd on Jordan Love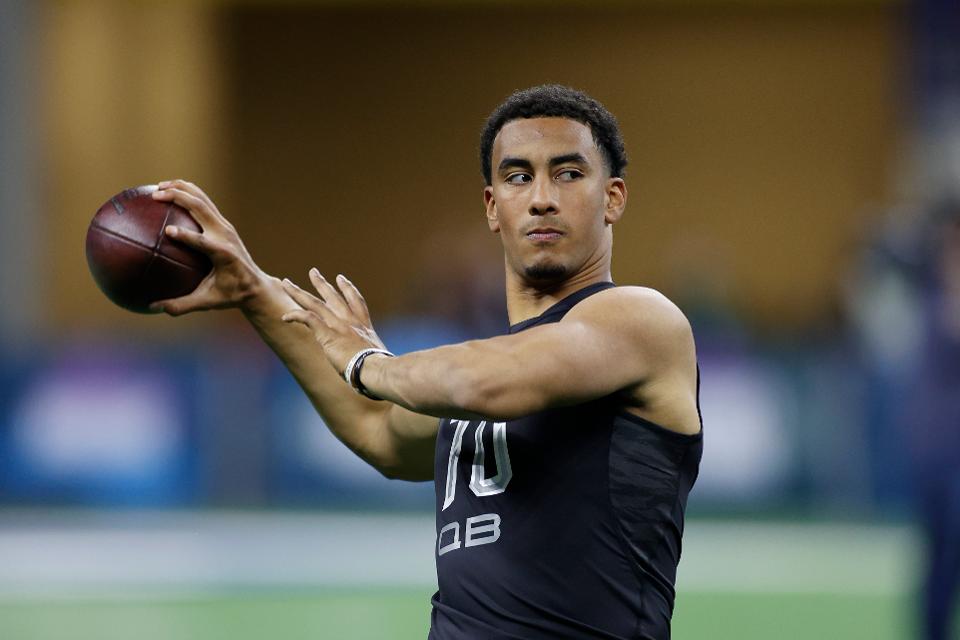 On Thursday, the 2020 NFL Draft first kicked off, and the Green Bay Packers produced the first big surprise. Initially, the NFL franchise was expected to pick at No. 30. However, it elected to trade up to No. 26 and swooped in for quarterback Jordan Love. Needless to say, NFL analyst Joey Mulinaro was none too thrilled and he slammed the Packers' move for Love.
Mulinaro likened the Packers-Rodgers relationship to a high-school romance. He said, "One week you love them, the next week you're spiting them. You're talking to a girl, you're flirting with another guy. All of a sudden, you go from love to hating each other. This reminded me a lot of the Packers last night. Matt Lafleur and Aaron Rodgers, 'Oh! we love each other'. Last night, they went from hot and heavy to spiting one another."
However, this took many by surprise, given that the Packers already have two-time MVP winner, Aaron Rodgers. Rodgers even guided the Packers to a Super Bowl title nearly a decade ago. Some consider Rodgers as one of the best quarterbacks in the NFL right now, so they though it strange that the Packers opted for Love in the first round.
Colin Cowherd's opening rant on the Packers drafting Jordan Love pic.twitter.com/IzbZ5Q4YbT

— Joey (@JoeyMulinaro) April 24, 2020
What is so special about Jordan Love?
Surprisingly, Aaron Rodgers is unaware of the swoop, as per Packers general manager Brian Gutekunst. According to him, the team needs to weigh the short-term and the long-term. That was why the board felt that snapping up Jordan Love was the best decision for the team.
In Love's favour, the 21-year old can learn a lot from an experienced head like Aaron Rodgers. once he takes time to 'learn and grow as a player', it will work wonders for Love's career on the back end. He would save the wear and tear on his body early much like Rodgers did.
He not only has the chance to learn from Rodgers but should benefit from a quarterback-driven Matt LaFleur. Speaking about Love, ane NFL offensive assistant coach declared: "He's a gunslinging [expletive] who has interception problems, but he can throw it all over the place. He just needs a little time and needs to be coached. Let's see if [LaFleur] can coach now."