'Only Want to Play Two More' – Richard Sherman Aiming Big with the 49ers in 2021
Published 02/10/2021, 8:22 AM EST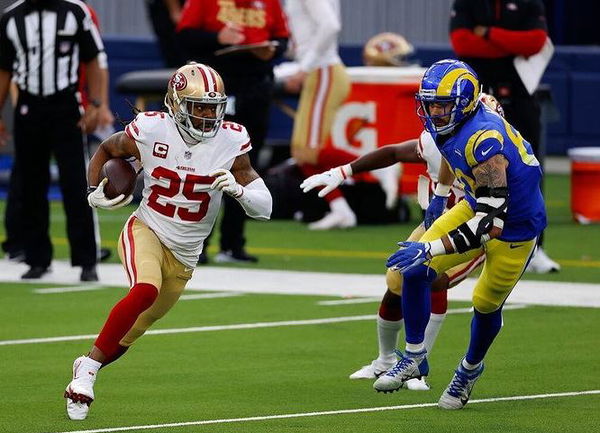 ---
---
Richard Sherman arrived in San Francisco in 2018 after a six-year stay with the Seattle Seahawks. The Stanford graduate made a name for himself while playing in the famed 'Legion of Boom' defense alongside Earl Thomas and other Seattle stars. He signed a three-year, $39 million contract with Kyle Shanahan's San Francisco 49ers.
ADVERTISEMENT
Article continues below this ad
Sherman was pivotal for the Niners as they made their way to Super Bowl LIV. But he struggled with injuries in 2020 as the 49ers finished at the bottom of NFC West behind Kyler Murray-led Arizona Cardinals. As they gear up for a crucial season in 2021 under HC Kyle Shanahan, Sherman insists that he intends to stick around, at least for the time being.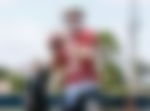 ADVERTISEMENT
Article continues below this ad
Richard Sherman looking forward to 2021 NFL season with San Francisco 49ers
Veteran NFL cornerback Richard Sherman will turn 32 in March 2021. But he wants to play for two more seasons (at least) in the NFL before he contemplates retirement.
He said, "I only want to play two more [seasons]. I want to get on a competitive team and I think I still have a lot to give to the game. I think I still have a lot that I want to accomplish and I think I can go out there and help a defense come together like it should and reach their potential, reach the heights that the defenses that I've played on have reached."
ADVERTISEMENT
Article continues below this ad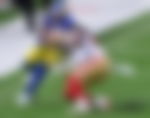 "After two years, I think I'm going to shut it down, regardless, because I'm sure I'll still get calls, I'm sure people still want to see if I have interest. I think two more years and I'll be content where I'm at," Sherman said via NFL Network.
It's safe to say that coach Shanahan will be depending on his star player to boost the morale in the 49ers locker room this season. After a disappointing outing in 2020, can the 49ers make it back to the Super Bowl this season? We'll have to wait to find out.
ADVERTISEMENT
Article continues below this ad