"OnlyFans PLEASE": NFL Twitter Gets Creative as Patrick Mahomes' Newly Graduated Brother Jackson Asks for Career Suggestions From Fans
Published 08/16/2022, 7:30 AM EDT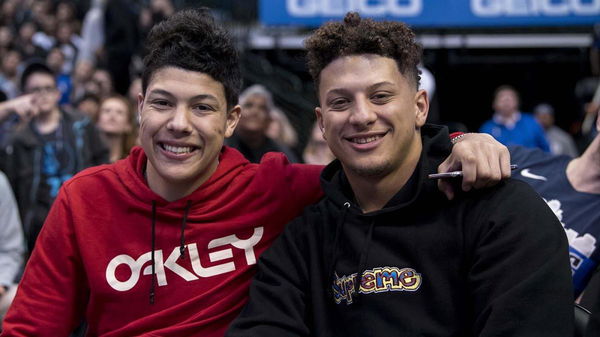 Jackson Mahomes is having a hard time figuring out what he wants to do with life after graduating from college. Patrick Mahomes figured out that he wanted to be a football beast, but his brother seeks help from the Twitter community. What seemed like asking for a helpful suggestion soon turned into Jackson's troll fest. It looks like there is no coming back from it.
Jackson Mahomes posted a tweet saying, "I'm at a weird place in my life, all grown up, just graduated college, what do I do next?" Fans did not spare him and posted unorthodox suggestions for the QB's brother. Jackson did not respond to any of it, but it seems like he wanted to have a healthy conversation with his fans on Twitter.
ADVERTISEMENT
Article continues below this ad
In addition, Jackson appears in commercial shoots and has his own YouTube channel. Patrick Mahomes' brother is adept at vlogging his day-to-day life on the social media platform and enjoys being in the limelight. Further, at times, he appears to be hanging out with his sister-in-law, Brittany Matthews.
ADVERTISEMENT
Article continues below this ad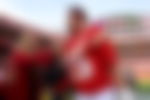 The QB's brother is also famous and widely followed on TikTok and Instagram. His influencer gig continues to get thousands of views, but Jackson is still asking questions about his future on Twitter. Check out the hilarious reactions to it.
Patrick Mahomes' brother, Jackson, gets trolled on Twitter for asking about his plans
Jackson Mahomes wouldn't have expected this reaction from the Twitter community. A user asked him to simply, get a job.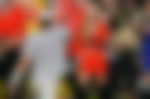 Another user trolled him for being a TikTok influencer.
A follower said that growing up would be a good option in an attempt to troll the influencer.
Additionally, one of the most hilarious of reactions was from this fan who asked Jackson to open an Onlyfans account.
Further, a Twitter user gave him a reality check.
Jackson Mahomes might not know what he wants to do after college. However, his followers mocked him brutally on Twitter for asking a general question. The Chiefs' QB's brother hasn't responded yet, but he will surely think before posting another tweet.
ADVERTISEMENT
Article continues below this ad
Edited By: Gurjyot Singh Dadial