Oscar Winner Will Smith Once Accidentally Farted During a Workout With Miami Dolphins and Tua Tagovailoa
Published 05/11/2022, 4:14 PM EDT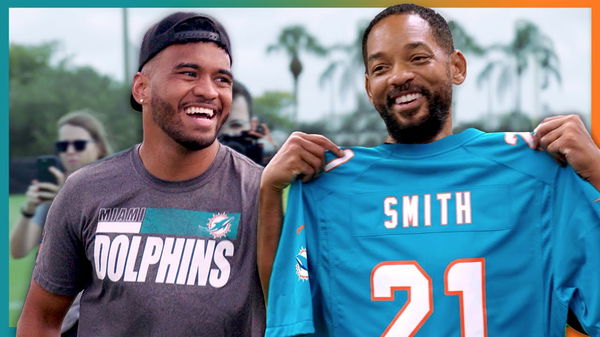 Oscar-winning actor Will Smith has been under a lot of heat following his slapgate controversy with comedian Chris Rock live on the Oscar stage. His actions were frowned upon by many and after a lot of criticism, the Academy banned the actor from all events for the next 10 years. However, it was not the only time, that he was the loudest person in the room.
Will Smith had a lot of gas to share during his workout session with Tua Tagovailoa. No, like "gas" in a literal sense. The Oscar winner was seen working out in the facility of the Miami Dolphins early this year ahead of the Super Bowl. During that time Dolphins had a chance to make the 2022 playoffs with an 8-8 postseason record.
ADVERTISEMENT
Article continues below this ad
Will Smith accidentally farts during a workout session with Miami Dolphins
However, the event in question happened when Smith was using a roller to relax his muscles after a long workout with Tua. And while rolling Smith made a pretty evident sound that appeared to be a fart. Turns out it really was a fart. Smith quickly turned around to the person with the microphone and said, "Oh! Sorry about this."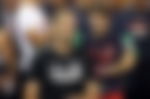 That hilarious moment made the highlights of the workout. King Richard starter's embarrassing moment on screen was widely shared on social media and is simply a must-watch. However, it was something Smith himself enjoyed sharing on his Instagram story. "Until that morning coffee snuck up on me," he wrote.
ADVERTISEMENT
Article continues below this ad
 

View this post on Instagram

 
Following the gassy mishap, everyone in the room could not stop laughing. The King Richard actor then hilariously asked if there was a room for him to freshen up. Evidently, the Dolphins trainers relaxed ALL his muscles during the session. No wonder why quarterback Tua Tagovailoa pulls off enormous feats on the gridiron.
ADVERTISEMENT
Article continues below this ad
Will posted the full video of his high-profile workout session with the Dolphins and their star QB Tua Tagovailoa on Instagram. It was fun for Tua to share his stage with the Hollywood superstar and also to witness one of the most hilarious on-camera moments in his life.
Watch This Story: Green Bay Packers to Buffalo Bills; Top 5 Landing Spots for Odell Beckham Jr Ahead of 2022 Season