Packers' Aaron Rodgers Confirms Desire to Become Full Time Host of 'Jeopardy!'
Published 04/06/2021, 12:37 PM EDT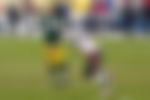 ---
---
Despite a troubling end to his last season, Aaron Rodgers remains one of the best players in the NFL. Rodgers showed last season that he is capable of carrying a team and playing at the highest level possible.
ADVERTISEMENT
Article continues below this ad
Despite the Packers falling to the Buccaneers in the NFC Championship game, Rodgers had a good year and went on to win the MVP. But could Aaron Rodgers be moving on to new ventures away from the football field?
Aaron Rodgers returned as a guest on Pat McAfee's show recently. When asked by McAfee about his experience on the set of 'Jeopardy!', the show he is temporarily hosting, Rodgers spoke in glowing terms.
ADVERTISEMENT
Article continues below this ad
He seemed very excited about his role as the guest host and even confirmed his desire to host the show on a full-time basis.
"There might have been some people that wanted me to shave to the skin. I don't do that a whole lot. If that was a pre-req to get the full-time gig, no problem with it at all. I would love to be the host of Jeopardy, yes."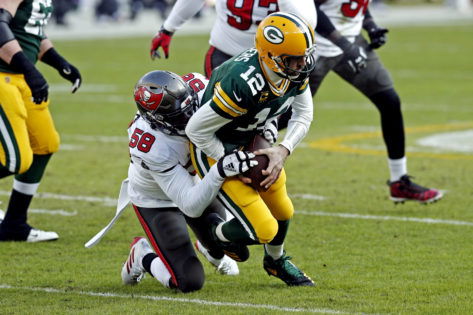 How long will Aaron Rodgers continue to play football?
Rodgers' comments come as no surprise. Many had speculated that hosting the show over the next few weeks could be the first step to a full-time job.
However, there is concern that he may be looking to wrap up his NFL career in the near future to get a head start on hosting the popular game show on a full-time basis. But that may not be possible at the time.
Rodgers currently has 3 more years left on his current contract. He will become an unrestricted agent in 2024, by the time he's 40 years old.
What he will do after that remains a mystery, but it will heavily depend on the success he finds with the Green Bay Packers. If the Packers can win one or more Super Bowl titles over the next 3 years, Rodgers will feel confident and would likely sign another contract extension.
ADVERTISEMENT
Article continues below this ad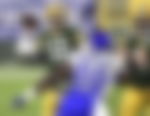 Will Aaron Rodgers walk away from football to become the host of 'Jeopardy!'? Currently, that doesn't seem like a likely outcome as he still has a long-term contract with the Packers.
Plus, players like Drew Brees and Tom Brady have shown that quarterbacks can thrive long after they're into their 40s and beyond. So expect Rodgers to remain a football player for the new future.
ADVERTISEMENT
Article continues below this ad