Aaron Rodgers Looking Forward to Fatherhood
Published 03/12/2021, 3:00 PM EST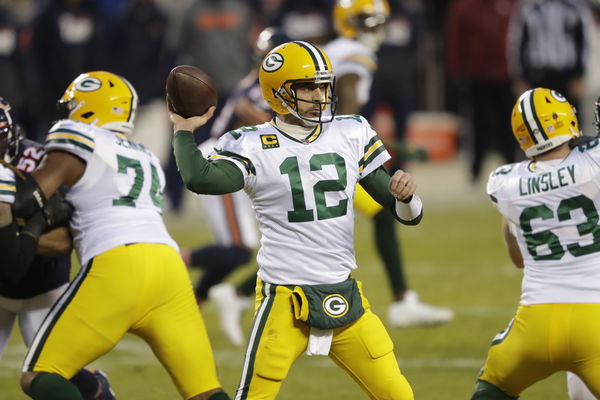 ---
---
Aaron Rodgers had a great season with the Green Bay Packers. The quarterback led the franchise to the 1st seed in the NFC. Furthermore, he was pivotal in their run to the NFC championship game.
ADVERTISEMENT
Article continues below this ad
However, he and the Packers fell to eventual champions Tampa Bay Buccaneers. For his efforts, Aaron Rodgers won his 3rd NFL MVP title.
And now, it looks like happier days beckon Aaron Rodgers. The Packers shot caller spoke to Good Morning America about his recent engagement to actress Shailene Woodley.
ADVERTISEMENT
Article continues below this ad
They are expecting their first child together, and Rodgers is understandably over the moon. He spoke about how he is looking forward to the challenge of raising a child at this point in his life.
"The next great challenge will be being a father. I'm in that age group where a lot of my close friends from high school and college are fathers now and have families of their own.
"It's maybe not in the immediate future but definitely something that I really look forward to. I've done a pretty good job at taking care of myself for the last 37 years and look forward to taking care of another life at some point too.
"I just think it's going to be so fun."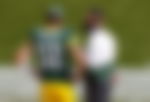 Aaron Rodgers content with life off the field
Rodgers is clearly thrilled with his life right now. Soon to be married and a father, it is clear that Rodgers is experiencing the happiest moments of his life.
However, on the field, there are doubts about Rodgers' happiness. After yet another disappointing NFC championship game loss, Rodgers seemingly had enough of his time in Green Bay.
However, he came forward a few days later and reassured everyone that he will be back with the franchise next season.
ADVERTISEMENT
Article continues below this ad
Will Aaron Rodgers win another Super Bowl in his career? He is nearing the tail end of his career, and his window to win another Super Bowl is closing fast.
However, the Packers are looking to bolster their squad and try again next year. If they make the right moves, the Packers can be solid contenders to win the Super Bowl again.
ADVERTISEMENT
Article continues below this ad