Packers Cult Favorite And Aaron Rodgers Predecessor Brett Favre Made A Shocking Admission About Vicious Head Trauma He Suffered During His 20-Year NFL Career
Published 08/11/2022, 10:33 AM EDT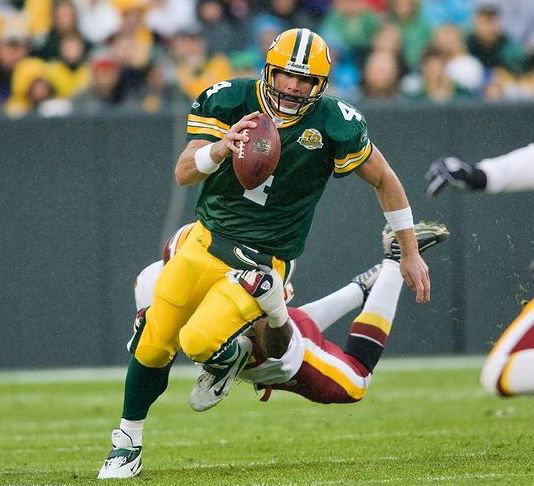 Brett Favre is one such icon who has significant importance in the NFL. His time in the Green Bay Packers was the most prominent feature of his NFL career. Having a 20-year playing career can bring up an array of injuries and concussions, something which every athlete goes through. But Favre has a surprising amount of head trauma which is certainly a shocker.
ADVERTISEMENT
Article continues below this ad
The Pro Football Hall of Famer joined 'The Bubba Army' radio show and touched upon a few topics. But when the host questioned the NFL's Iron Man regarding his concussion count, he revealed what can be said half tongue in cheek and half garbed in truth.
ADVERTISEMENT
Article continues below this ad
Brett Favre mentions via TMZ, "What we now know is concussions happen all the time. You get tackled and your head hits the turf, you see the flashes of light or ringing in your ears, but you're able to play. So, based on that, thousands. Had to be, because every time my head hit the turf, there was ringing or stars going, flashbulbs, but I was still able to play."
 

View this post on Instagram

 
"That's what's kind of frightening about the concussion thing. It's the ones that seem minor that do the damage because you're able to keep going, and still today, there are probably guys that have them, they're 'I'm not going out.'"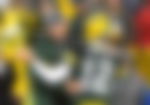 Brett Favre's NFL career lasted from 1991 to 2010, with most of his time spent with the Green Bay Packers. He also had brief stints with the Atlanta Falcons, New York Jets, and Minnesota Vikings. His career endurance was remarkable. But his concussion count, if accurate, is rather frightening.
Although, the NFL has surely come a long way from his time. With improved helmets, better safety, tighter rules, they have tried to minimize the head injuries incurred or potential for them at least, every time a player took the field.
Aaron Rodgers compares Jordan Love to him backing up Brett Favre
ADVERTISEMENT
Article continues below this ad
Brett Favre played for the Green Bay Packers for 16 seasons and received three consecutive NFL MVP awards. But the Packers signed Aaron Rodgers, who had to sit behind Favre for three years before winning the starting job. Now Aaron has a similar situation with Jordan Love. The QB then said that the parallels look similar as Love is in his third year waiting in line, just like he did for Brett Favre.
Aaron Rodgers on Jordan Love: "The tracks are looking more similar by the day, him being in his third year and me waiting behind Brett for three years."

I refuse to look too far into this one simple sentence but you are certainly free to do so

— Zach Kruse (@zachkruse2) August 9, 2022
ADVERTISEMENT
Article continues below this ad
As history appears to be renewing itself, the franchise traded up in the 2020 NFL draft to select Jordan Love. The trade then lit up some smoke, but he remains a backup despite being in year three. Even though Aaron Rodgers signed a new extension with the franchise, it is yet to be seen what happens with the 2020 first-round draft pick.
Watch This Story: Meet Aaron Rodgers' Newest Offensive Target Who Might Just Fill Davante Adams' Shoes