Panthers' Robby Anderson Looking to Rekindle Connection with New QB Sam Darnold
Published 04/06/2021, 12:53 PM EDT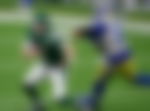 ---
---
Sam Darnold is no longer a New York Jet. After 3 seasons, where Darnold was not able to reach his initially touted potential, the Jets traded him to the Carolina Panthers for a host of draft picks.
ADVERTISEMENT
Article continues below this ad
The move comes as no surprise, with the Jets tipped to select Zach Wilson with their 2nd overall pick in the 2021 NFL Draft. But one Panthers player is looking forward to some time with Darnold.
Carolina Panthers wide receiver Robbie Anderson spoke to the Good Morning Football crew. He noted that he was excited to play with Sam Darnold again.
ADVERTISEMENT
Article continues below this ad
Anderson played for the Jets alongside Darnold and is looking forward to taking the field with him again. He noted that the two always had great chemistry, and that was because they always understood what the other was looking to do on the field.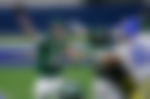 "I think me and Sam had very good chemistry, I think that really stems from communication and just trust. I think if you look at the growth between me and Sam, you notice toward the back end of me being with the Jets, him throwing the ball up in double coverage and just throwing the ball up.
"That came with time and just trust in me making those plays and coming through for him in the clutch."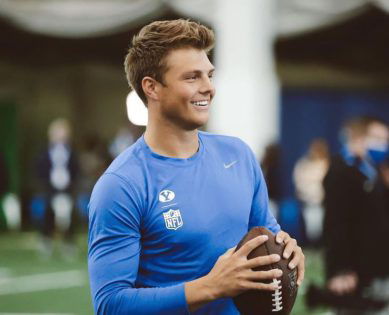 Anderson backs Sam Darnold to succeed with the Panthers
Anderson believes that Darnold didn't have the proper tools around him to develop properly. This is why his time in New York was stilted, and he wasn't able to establish himself.
However, Anderson believes that the addition of Darnold makes them more competitive. Despite being in the same division as reigning champs, Anderson is confident about the Panthers' chances.
"Me personally speaking, I just think Sam kinda, his development was not correct with the Jets. I think he didn't have the best supporting cast around him, the best coaching to get him to his full potential…
"I know our mindset is we're not settling or working to come in second, third, or fourth place in the division. We're trying to win the division, win the championship.
"So all these pieces and everything is great, but our standard and our mission is still the same."
ADVERTISEMENT
Article continues below this ad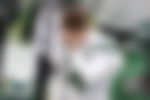 Can Sam Darnold find success in Carolina? Perhaps after years of systemic changes in New York, the Panthers can utilize him the best way possible.
But Darnold will have a lot to prove in his new team. And the Panthers will want to make themselves look smart for making the move. All parties involved have a lot on the line next season.
ADVERTISEMENT
Article continues below this ad