Papa John CEO Revealed How Jerry Jones & Dan Snyder Wanted NFL Commissioner Out
Published 06/13/2022, 8:30 AM EDT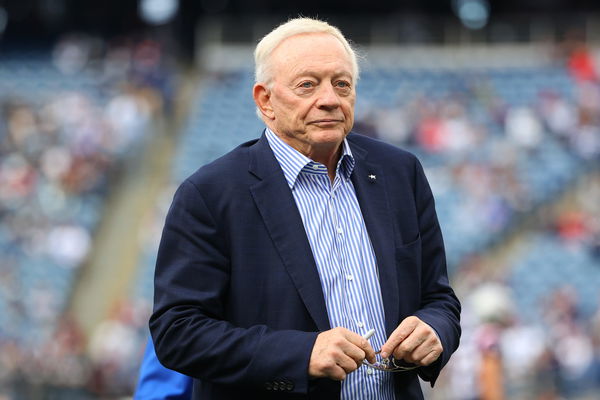 Dallas Cowboys owner Jerry Jones and the Washington Commanders owner Dan Snyder are not really the biggest fans of the NFL commissioner. Recently in an interview, former Papa John's CEO John Schnatter shared his side of the story. Schnatter revealed Jones and Snyder wanted him to fire Roger Goodell, the commissioner of the league.
In 2017, Schnatter talked with Goodell where he discussed Papa John's falling stock. Schnatter was concerned that the main reason behind it was the NFL's protests that were taking place during the national anthems.
ADVERTISEMENT
Article continues below this ad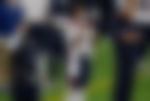 Now, the former Papa John's CEO is claiming that Jones and Sanders wanted him to get Goodell fired. Schnatter said, "They called and said, 'You need to take this guy out. You're the number one sponsor of the league, as far as notoriety and acceptance and association. Everybody loves you. They love Peyton [Manning, a Papa John's franchisee and sponsor]. We hate Goodell."
Papa John's was the league's sponsor for a very long time until they ended their sponsorship in 2018. The sponsorship came to an end four months after Papa John's CEO had blamed NFL for their falling stocks.
John Schnatter refused to go ahead with the plans of Jerry Jones and Dan Snyder
ADVERTISEMENT
Article continues below this ad
Schnatter further said, "Snyder and Jones hate Goodell. I said, 'No, this is not my job to fire your Commissioner. He works for you.' Remember, Goodell is a coward, and he is incompetent. And he's just lucky. Jerry Jones, the owner of the Cowboys, Indra Nooyi [former CEO] with PepsiCo, and Dan Snyder, all called me."
According to Schnatter, the owners of the Dallas Cowboys and Washington Commanders hated Goodell, and they wanted him to raise the issue. But the pizza man refused, as it wasn't his job to fire people from the NFL.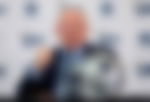 There is a history between the two prominent figures, Jones and Goodell, in the league as the two clashed in 2017. Many believed Jones was involved behind Papa John and the NFL's issue. But, life in the NFL has moved on. Schnatter stepped down as the CEO of Papa John, and Goodell was given a contract extension to continue working as the commissioner of the NFL.
ADVERTISEMENT
Article continues below this ad
Watch This Story- Colin Kaepernick Donated His Sneaker Collection in Epic Show Of Kindness to Help the Homeless
Edited By: Gurjyot Singh Dadial