Patrick Mahomes Bats for Microchips in Footballs to Improve Refereeing Efficiency
Published 05/21/2021, 4:00 PM CDT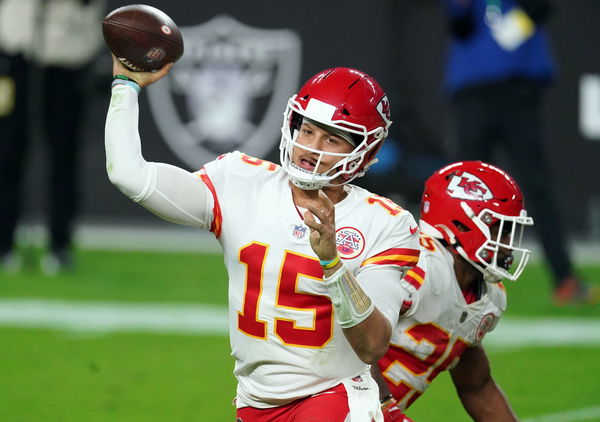 ---
---
The NFL is an ever-evolving league. With technology playing a big role in the modern-day sport, Kansas City Chiefs star Patrick Mahomes feels it's time for more new technological innovations to shine through. 
ADVERTISEMENT
Article continues below this ad
The Chiefs quarterback is one of the biggest players in the league. Winning a Super Bowl in just his third season with the franchise, when the quarterback speaks, the league listens. 
And it seems like Mahomes has a swanky new idea that could change the way the sport is played forever.  
ADVERTISEMENT
Article continues below this ad
Patrick Mahomes banks on tech to reduce errors
While appearing on the WHOOP podcast, Patrick Mahomes put forward the idea of using microchips in footballs to help refereeing decisions during games.  
"I've always thought the chip in the ball has to happen sometime. Where if you cross the line, it just tells you a touchdown," Mahomes said. "But it's also the human error thing, it's kind of like baseball, balls and strikes, it's just part of the game," he added.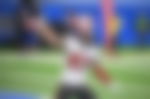 Further elucidating on his comment, the QB said that this technology could help in making the correct decisions in crunch games. 
"The biggest thing to me is when they get in the pile by the end zone, there is literally no way to tell if he's in the end zone or not. It's like you said, it's just whatever they call," he said. The level of officiating in the league has been frowned upon by fans in the past. While match referees are human after all, one small error can turn a game around on its head. 
And that is exactly why Mahomes wants this new technology to help the league ensure more fairness. When asked about how confident he is about the idea being implemented in the near future, the QB had a straightforward response. 
ADVERTISEMENT
Article continues below this ad
"I'm sure it'll happen soon enough."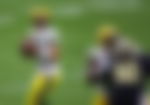 The Kansas City Chiefs superstar is the highest-paid athlete in the league. Money that many believe is well deserved. While many plays have aided the QB and his team, he's also had decisions that have gone against him.
ADVERTISEMENT
Article continues below this ad
Hopefully, the introduction of this new tech can help put a rest to a problem that has been plaguing the sport for years.