Patrick Mahomes' Brother Involved in Another Controversy; Gets Roasted In Scathing Fashion
Published 12/17/2021, 9:07 AM EST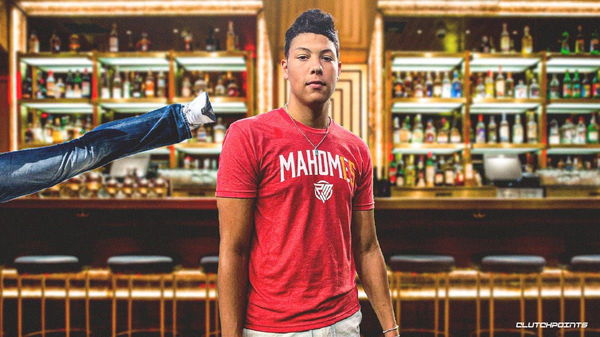 ---
---
Jackson Mahomes, America's least favorite, famous-ish personality, is back to his business. The brother of the Chiefs' star quarterback Patrick Mahomes trends on Twitter every now and then, not always for good reasons.
ADVERTISEMENT
Article continues below this ad
Jackson rose to celebrity status on TikTok partly because of his relationship with his brother. He is sometimes seen exploiting that relationship by dancing on the sidelines or at VIP booths at Chiefs games, filming videos with Patrick in the background, appearing as if he is annoyed.
ADVERTISEMENT
Article continues below this ad
Jackson is not always controversial but has sometimes made the headlines for unpleasant acts. For instance, there was an incident where he danced on the memorial painting of Sean Taylor's number on the sideline of a Washington Football game. The WFT botched up the entire day, and he subsequently apologized.
Jackson Mahomes was accused of crushing a small business
People despise him, and for a good reason too. His most recent gaffe involved a local Kansas City bar named SoT, which issued a public statement in reaction to an "activity over social media regarding a recent visit paid to us by an unhappy visitor" who "has a lot of followers on social media." Patrick Mahomes had allegedly used TikTok to vent his dissatisfied experience with the company.
"We are sorry that we set boundaries that you tried to ignore. Often times people with un-earned status and a sense of entitlement think they are above the rules and will lash out at the employee enforcing them," read SoT's post. "We are sorry we could not seat your very large group. As you probably saw, our bar is very small."
"We are sorry that you have the reach that you do, or at least that you think you do and that instead of using it for something positive you decided to use it to try and crush a small business. We survived a global pandemic, we'll survive your ego." 
ADVERTISEMENT
Article continues below this ad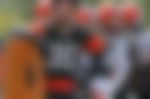 Brother of Patrick Mahomes gets a roast in return
The bar's social media post went on to mention Jackson Mahomes' other mini-scandals, which included splashing water on a Baltimore Ravens fan and performing a TikTok dance on a memorial emblem for the late Sean Taylor. The post completely roasted the Jackson of his wannabe celebrity status and ripped apart all his "ego".
 

View this post on Instagram

 
ADVERTISEMENT
Article continues below this ad
The Chiefs have busted out of a mid-season rut to once again become a productive offense and the favorite for the AFC West title. Thus Jackson Mahomes' conduct has become less of a problem for the Kansas City fans. The Chiefs outperformed the Los Angeles Chargers in the divisional game Thursday night, increasing their winning streak to seven games.