Patrick Mahomes' Brother Jackson Leaves NFL Twitter Amazed for Making Huge Career Decision After Graduating
Published 08/26/2022, 2:23 PM EDT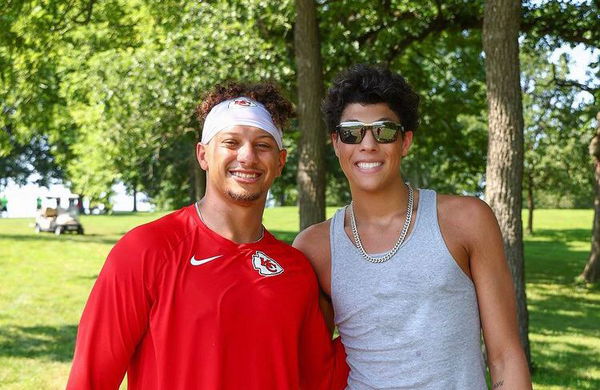 Kansas City Chiefs fans have never been so happy with Patrick Mahomes' brother Jackson Mahomes, as the TikTok star has revealed his future plans after graduating from college. The 22-year-old social media influencer has definitely turned the world upside down for many NFL fans who once used to criticize him.
ADVERTISEMENT
Article continues below this ad
Jackson Mahomes recently took to Twitter to announce that after graduating he is now open to getting a job. "Now that I graduated college it's time to start looking for a job:///" Mahomes tweeted with a gif of an open tab of the employment website 'indeed' on a laptop.
ADVERTISEMENT
Article continues below this ad
Patrick Mahomes' brother Jackson is getting a job
Patrick Mahomes' little brother has recently graduated from the University of Missouri-Kansas City with a major in marketing. And given his prior success on the social media platform TikTok, he has certainly built a strong portfolio for himself. He has over 1 million followers on his TikTok profile with a mammoth 36.2 million likes.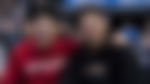 The NFL Twitter was certainly amazed by the big decision taken by the 22-year-old. Many fans were seen rooting for the TikTok star. While others rejoiced to see a different Jackson Mahomes altogether. But many came with genuine suggestions and offers.
Work Social Media for your brother since you seem to know how to make Tik Toks

— Javier Melgarejo (@Javier_121519) August 26, 2022
I know a daycare in KC you could work at!

— anna🍇 (@annasgrapejuice) August 26, 2022
Some fans cheered for him on his new life.
You're very outgoing, you'll find something good! The odds are in your favor!

— Janet (@jsb0823) August 26, 2022
Apply to be a full time king 😎👑

— Tropic Scooby (@TropicScooby) August 26, 2022
Honestly, good for you.

— DudesExMachina 🔄 (@DudesExMachina) August 26, 2022
Jackson Mahomes finally decides to step out of the "weird place" in his life
ADVERTISEMENT
Article continues below this ad
Just a few days ago Jackson Mahomes sought guidance from his followers on Twitter. "Im at a weird place in my life, all grown up, just graduated college, what do I do next?" He tweeted earlier this month.
Although Mahomes was largely trolled for seeking such advice on a public platform, the most popular one turned out to be to get a job. It can be said that the young influencer has certainly stepped up.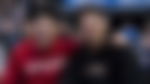 Now that Jackson Mahomes has taken the decision, it's still to be seen where he lands a job. However, many Chiefs fans are still haunted by the thought of him and Brittany Matthews on the Arrowhead sidelines, as the duo attracted loads of criticism the year before. Will they do the same this year?
ADVERTISEMENT
Article continues below this ad
Watch This Story: WATCH: 6 feet 6 Rob Gronkowski Knocks Down 23-7 UFC Fighter Forcing Him To Say 'F—k That S—t, I'm Sticking To MMA