Kansas City Chiefs Get Destroyed By Tennessee Titans and Twitter Can't Get Enough Of It
Published 10/25/2021, 4:02 AM EDT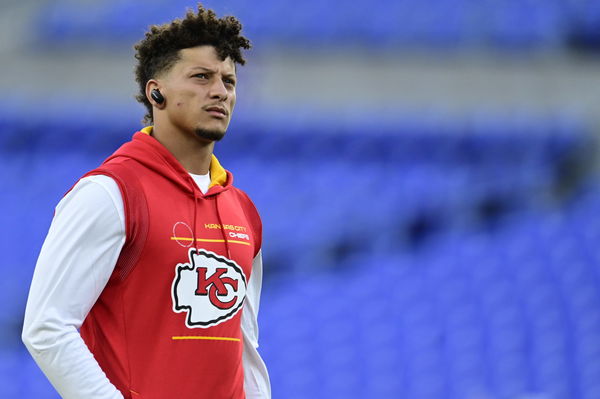 ---
---
Kansas City Chiefs after their fourth loss of the season already seem to be in a bad state right now. After their devastating 27-3 loss against the Tennessee Titans, the picture is very clear that the Chiefs are not themselves this season and this is the time to make amends for the franchise.
ADVERTISEMENT
Article continues below this ad
Patrick Mahomes has never been in poorer form in his entire NFL career so far. He has thrown six interceptions in all of his previous six games. And the Chiefs defense continues to leak from all sides, making it easier for their opponents to score.
ADVERTISEMENT
Article continues below this ad
An annihilating defeat against the Titans
By the look of their current form, their chances for a fourth trip to the AFC Championship game and third to the Super Bowl seems far-fetched. Although it was an annihilating defeat for the Chiefs, the fans were the ones who suffered the most. And so after the game, they took to Twitter to express their concern for the falling team.
This defense needs to toughen up or ship out, there's not one thing that can be done. Many things need to fall in place. The offensive line is weaker than last year. The Chiefs play like little cub scouts. Either man up, or lose your salary.

— John Hale (@johnhale1964) October 25, 2021
The @Titans defense limited @Chiefs quarterback Patrick Mahomes to a 62.3 passer rating, which was the lowest of Mahomes' career.

— Jim Wyatt (@jwyattsports) October 25, 2021
NFL world.Kansas City Chiefs lose again? Patrick Mahomes can't carry the whole team on his back Chiefs. He can't do everything. How can be u in the super bowl last year N have a losing season this year? Whatever is causing U Chiefs to lose, It's all Mental. Get it together,Chiefs

— Roman (@anguianoroman1) October 24, 2021
Even with Tyreek Hill and Travis Kelce both available in the offensive squad against the Titans, the offense still hasn't paid off consistently. Opponents have blitzed Mahomes just 13% of the time this season but pressured him on 35% of his attempts.
Kansas City Chiefs with their drowning hopes
However, it cannot be ignored that the Chiefs have had a gruelling schedule, as five of their last seven opponents are strong playoff contenders. And the Chiefs had to go up against them when they seem to be out of form.
ADVERTISEMENT
Article continues below this ad
The Chiefs have now to make a decision based on their previous failures, as it is becoming a now or never kind of situation for them. The fans have been deeply disappointed with the ongoing obliteration of their team from the title race.
ADVERTISEMENT
Article continues below this ad
However, it is going to be an easy fixture for the Chiefs next week as they face the 2-5 down New York Giants. If they fail to sneak a victory out of them too then it is seemingly going to be a game over for the Chiefs as the next three fixtures for them will be against the Packers, Raiders and Cowboys.