Mahomes Discusses the Possibility of a Chiefs-Exclusive Bubble as Postseason Approaches
Published 12/18/2020, 1:15 PM EST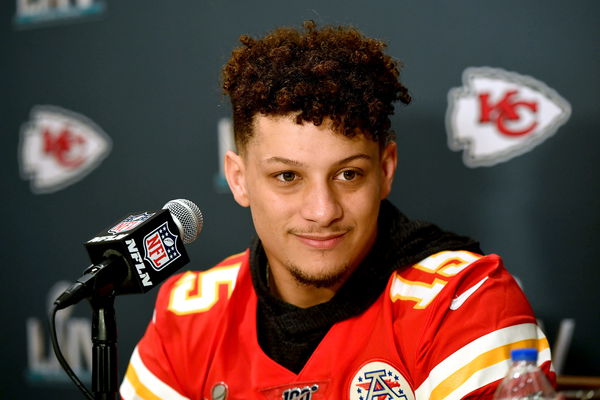 ---
---
The year 2020 has been a weird one for sports. Amid a global pandemic, teams across different leagues have had to make wholesale changes to make sure that they aren't breaking COVID protocols.
ADVERTISEMENT
Article continues below this ad
The NBA took this to a whole new level with the introduction of an exclusive bubble. The NBA took the decision to safeguard its players, coaches, match officials, and other key staffers. A decision that paid dividends in the end, as no player in the bubble, tested positive for the virus.
The NFL, however, has chosen not to opt for this route. Instead, the league has gone for aggressive testing and contact tracing. The decision to not opt for a bubble has drawn flack.
ADVERTISEMENT
Article continues below this ad
When asked about the possibility of the Kansas City Chiefs opting for a bubble of their own, star QB Patrick Mahomes said that the team was following every protocol to ensure that there is no contamination in their camp.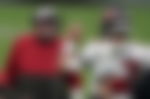 Players responsible for their actions: Mahomes
While talking to the media, Mahomes was asked about the idea of a bubble with the Playoffs approaching. The franchise quarterback responded by saying that so far the Chiefs camp has done a good job at maintaining COVID protocols.  
"Yeah, well, as far as, as a whole team, I think we do a good job at the facility of keeping guys separate, wearing our masks, doing those different things to keep the protocols right… If someone does test positive, isolate that person, everything like that," said Mahomes.
However, Mahomes said that what happens after training is an individual player's responsibility, and that the Chiefs have confidence in one another, to ensure that their title dreams are not impacted. 
"As far as going home, you'd have to have that confidence in your teammates, that they're going to do everything the right way. And they understand what's important.
"They understand that we have to be available in order if we want to be the best football team at the end of the year. So for me, that's' what I'm doing already.
"Leaving the facility and going straight home. Have my little group of me, Brittany, and Jackson, and really just keeping it to that… It's kind of your own responsibility to make sure you're available for your teammates in the long run," Mahomes said.
 NFL rejects the idea of a postseason bubble
The league informed teams through a memo on Tuesday night that they cannot enforce mandatory local bubbles, including players and staffers, for the Playoffs. However, teams are more than welcome to accommodate players in hotels on a voluntary basis.  
ADVERTISEMENT
Article continues below this ad
The decision to forego local bubbles was jointly recommended by NFL and NFLPA medical experts based on COVID testing data. They're happy with the numbers and sticking with what works.

Here's the full memo, which also updates return to play protocols, etc. pic.twitter.com/GQxF0IF3jt

— Tom Pelissero (@TomPelissero) December 15, 2020
The league has recently also started letting fans back into stadiums in a limited capacity. The number of fans allowed back into a stadium depends on the local restrictions and regulations imposed. With every team being affected, fans will hope for fully fit rosters to take on one another in the Playoffs. 
ADVERTISEMENT
Article continues below this ad