Patrick Mahomes Does Not Name Tom Brady, Peyton Manning or Joe Montana as the Best Single Season QB NFL Has Ever Seen
Published 12/04/2022, 5:00 AM EST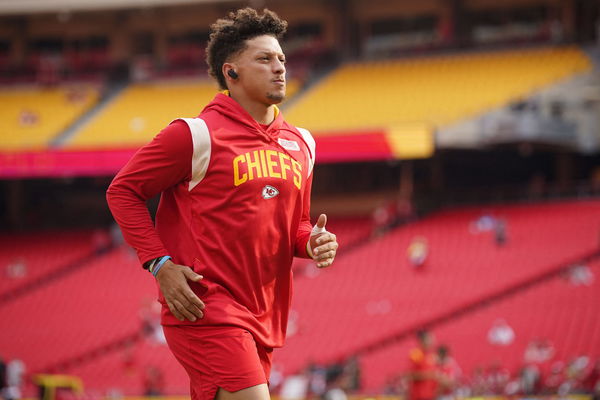 Patrick Mahomes is an emerging talent, gradually elevating his status as the poster boy of the NFL. Although he admires Tom Brady and Peyton Manning, following their footsteps towards greatness, the passer revealed his inclination toward a former Dolphins quarterback.
The chiefs' signal-caller recently marked his presence on The New Heights podcast hosted by his teammate Travis Kelce and his big brother Jason Kelce. It was the 15th episode of this show, with Mahomes discussing a wide range of topics, inside and outside of football. When the Tight End asked Mahomes to name his Mount Rushmore, the segment turned out more interesting.
ADVERTISEMENT
Article continues below this ad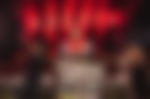 "Obviously Tom [Brady]. Tom's on there. Joe Montana. He's on there. Four Super Bowls, so I put him on there. Then you gotta throw Peyton Manning, who'd probably be on there for me," Mahomes said, revealing his obvious choices. "To me right now, it's probably between Dan Marino and John Elway. I don't know who that fourth one is."
"I'm gonna give it to Elway just because he has the rings, but Marino, if you look at the stats, his first season, 48 touchdowns in that era. Dude, the best quarterback season, has to be in history. I don't care what anyone says." He added. Indeed, Dan Marino. happens to be the right choice for an athlete like Patrick Mahomes to follow.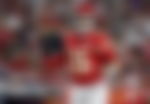 He was a monster of a quarterback, recording 48 touchdowns in the initial phases of his career. However, Mahomes recently superseded the veteran, breaking his old record of most 300+ passing yards in the first seven seasons of their career. While it took 101 games for Marino to make this happen, the Chiefs passer accomplished it in 73 games. Hence, the pace at which Mahomes grows is really unimaginable.
When Patrick Mahomes quashed Tom Brady and Peyton Manning comparisons
ADVERTISEMENT
Article continues below this ad
Patrick Mahomes is a dynamic athlete. His ability to scramble and call plays defying the crunch of time, makes him a class apart from the competition. Recently, the Bengals wide receiver Tyler Boyd compared the upcoming clash between the two teams to a Brady-Manning rivalry.
However, Mahomes seems uninterested, making early resemblances with the legends of the game. Although Joe Burrow and Patrick Mahomes are emerging talents of this new era, the Chiefs passer believes there is much time left to draw such comparisons.
ADVERTISEMENT
Article continues below this ad
"I hate to compare it to (Tom) Brady and (Peyton) Manning because they've won so much and put up so many stats, and I feel like that's something that you do at the end of your career," Mahomes said to the reporters. To some extent, it happens to be a smart approach to staying away from distractions. What is your assessment? Isn't Mahomes laying the foundation stones for a 'GOAT' entitlement?
Watch This Story: Patrick Mahomes Names Best Single Season QB NFL Has Ever Seen And It's Not Tom Brady or Peyton Manning
Edited By: Gurjyot Singh Dadial