Patrick Mahomes Injury Report: Kansas City Chiefs Quarterback Takes Massive Hit Against Tennessee Titans
Published 10/25/2021, 5:09 AM EDT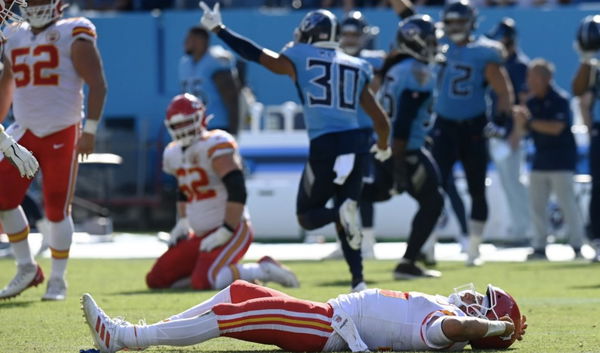 ---
---
Kansas City Chiefs suffered a harrowing loss to Tennessee Titans on week eight of the 2021 NFL season. Quarterback Patrick Mahomes went down in the fourth quarter of the game after taking a bit hit from a Titans defensive player. Fortunately, there's a positive update on Mahomes' health.
ADVERTISEMENT
Article continues below this ad
Patrick Mahomes perfectly fine after taking big hit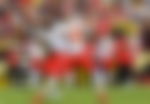 Concussion protocols in the NFL do their job. Despite quarterbacks not being the ones to take the most hits, they require protection. Baltimore Ravens' Lamar Jackson has repeatedly begged the NFL to introduce measures to protect quarterbacks. This season, Russell Wilson (Seahawks), Joe Burrow (Bengals), Sam Darnold (Panthers) and now Mahomes have suffered injuries.
ADVERTISEMENT
Article continues below this ad
While a throat contusion and a split finger sound damaging, a head injury could be fatal. Mahomes is one of the younger quarterbacks in the league, which means he has decades ahead of him. His career hasn't peaked yet, and injuries like this are only chipping months away from that esteemed career he's chasing.
Fortunately for him, Mahomes cleared concussion protocols, and even addressed the media after the Chiefs' loss. Losing to the Titans obviously hurt Mahomes, but no one can deny the gladness surrounding his health. The Chiefs need their star quarterback healthy, not just for this season but the foreseeable future.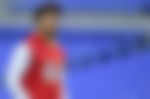 What did Mahomes have to say post-defeat?
Mahomes was shaken after the loss, but he still delivered some assuring words to the media. He and Andy Reid will have to go back to the drawing board, as they face New York Giants next. Mahomes spoke in a post-match conference, via ESPN and got brutally honest.
ADVERTISEMENT
Article continues below this ad
"We have enough leaders on this team that we have to find a way. I don't know what that's going to take yet. We'll go in. We'll talk about it." Mahomes continued, "We'll watch the film, but I trust we'll find it. That's part of leadership. That's what great teams are, being able to battle through adversity. It's been kind of rainbows and flowers and awesome for these last few years. But whenever you want to build something substantial and you want to build something great, you're going to go through [times] like this."
"Today it was probably me. I was just pressing a little bit too early in the game. We kind of got down and we were in that kind of mode [of] no-huddle, which you don't want to be in in the NFL. You can execute a little bit but it's hard to sustain drives. I've just got to be better early in games so we don't get behind like we did today."
ADVERTISEMENT
Article continues below this ad
Many would be happy with Mahomes taking accountability for his actions. However, many would also want him to register strong performances and win games. The future looks scary for the Chiefs, and to redeen them Mahomes has to become the nightmare he once was.