"Maybe We Can Line Up"- Patrick Mahomes Challenges Josh Allen for a Throw-Off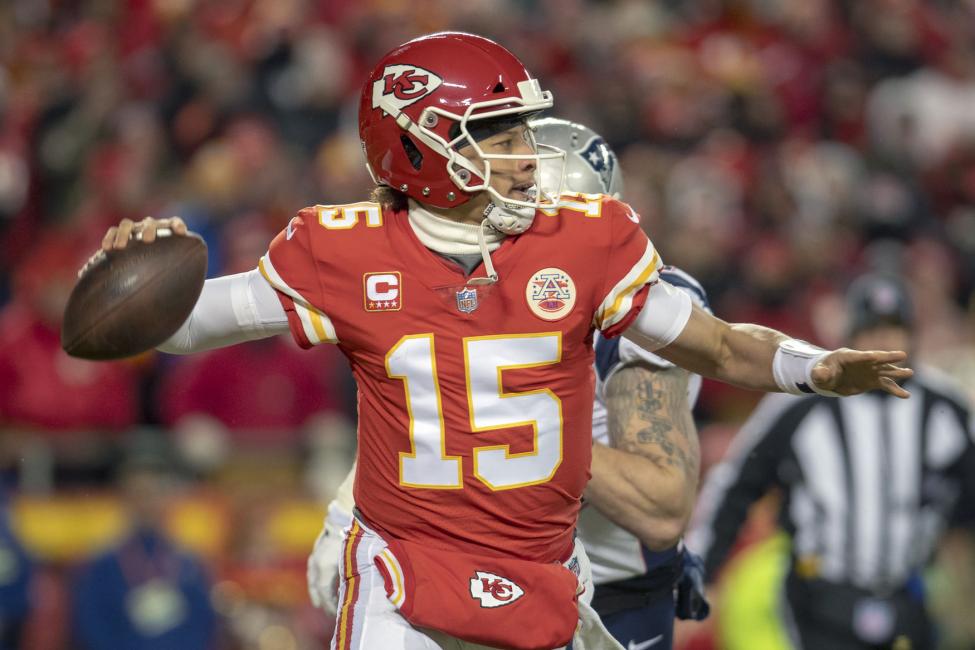 Patrick Mahomes is the 'Golden Boy' of the NFL at the moment. The 2018 NFL MVP awardee led the Kansas City Chiefs to the coveted Super Bowl LIV Championship last season. This was the Chiefs' first Super Bowl win since 1970, after a gap of 50 years.
Patrick Mahomes was the first player to be drafted into the Madden 99 Club last week. The Texas-born quarterback is the only quarterback to make the 99 Club for Madden NFL 21. However, he had an issue regarding one aspect of his rating – throw power.
ALSO READ – Who Will Be The Starting QB For Bill Belichick's New England Patriots?
Patrick Mahomes vs Josh Allen – Who makes the better throw?
[youtube https://www.youtube.com/watch?v=SbwU9blxjDg]
While speaking to ESPN SportsCenter recently, Mahomes talked about how he wants to go up against Buffalo Bills QB – Josh Allen. Mahomes said he is confident of throwing at least 80-85 yards.
"Dude, obviously Josh has an extremely strong arm, but I've yet to see someone have a stronger arm than me. Maybe we can line up… I know we talked about maybe having a throw-off and then we can prove who really has the strongest arm.
"I have the ultimate belief in myself. I mean he does have a strong arm, but if I put it out there like 80-85 yards… If he beats that he beats it," Mahomes said as transcribed by NYup.com's Ryan Talbot.
Mahomes going into his bag of tricks 😱 @PatrickMahomes @Chiefs

(via prestonsmithphotography/IG) pic.twitter.com/ijes1Rcpu8

— The Checkdown (@thecheckdown) July 18, 2020
It's no secret that NFL players take their EA Sports Madden ratings with a pinch of salt. Despite getting an overall 99 rating, Mahomes will feel the need to prove his superiority over Allen in the throwing department. A potential throw-off between the two starting quarterbacks will be a treat to watch for neutral fans for sure. The Kansas City Chiefs and the Buffalo Bills will go up against one another in Thursday Night Football on October 15, 2020.
ALSO READ – "Don't Want Our Players Inside The Building" – Expert Gives Insider Information On NFL Camp