Patrick Mahomes Picks This QB Above Himself, Tom Brady and Aaron Rodgers to Clinch This Season's MVP Award
Published 06/02/2022, 9:36 AM EDT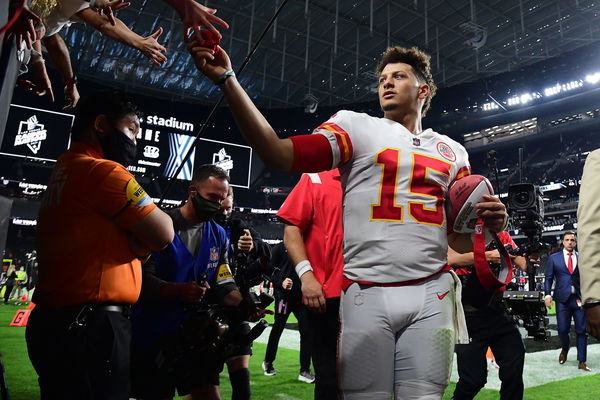 Capital One's 'The Match' demonstrates that other than the NFL, the quarterbacks excel at something else too. Patrick Mahomes, who was a part of the golf game, made his choices heard over the next MVP. It's not Aaron Rodgers, Tom Brady, or himself. It was the Youngblood Bills QB, Josh Allen.
The Match showcased to the fans that even professional rivals can co-exist on the same page. NFL aficionados saw Tom Brady and Aaron Rodgers against Patrick Mahomes and Josh Allen in a true battle of the generations in a 12-hole golf tournament in Las Vegas.
ADVERTISEMENT
Article continues below this ad
The teams of Tom Brady with Aaron Rodgers and Patrick Mahomes with Josh Allen join for a chat. Before 'The Match' officially began, the QBs Spoke to J. J. Watt during Bleacher Report's Hot Seat Press Conference. J. J. lays down questions for them. Although, one question prompted Mahomes to respond to it.
J. J. Watt asks, "Who will win the MVP Next? Josh or Patrick?" It looks like an intriguing question for two future HOFers and multi-time MVP title holders. Patrick Mahomes responds to Watt's question, calling for Josh Allen to be the future MVP.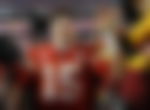 He mentions, "I would say, Josh, coz of those rushing yards, man. That dude's over there jumping over hurdles, and people get those highlights. If Aaron's gonna give it up at some point, not just keeping with it."
ADVERTISEMENT
Article continues below this ad
Furthermore, Mahomes and Allen have frequently clashed during the seasons in recent years. Although, this time, their collaboration and Patrick's friendly comments toward the Bills' quarterback create the impression that everything is in check.
Is Josh Allen a genuine MVP candidate ahead of Aaron Rodgers?
Even though Aaron Rodgers just won his 4th NFL MVP award, there's really no assurance he'll have the same success over the years. In the initial 2022-23 NFL MVP projections, one might witness different quarterbacks taking the reins.
ADVERTISEMENT
Article continues below this ad
Right now, Josh Allen is the frontrunner, and for a valid reason. Allen's power to manage the play with his arms and feet makes him a double menace contender for the Bills, who appear to be the most cohesive team inside the AFC Division. With Tom Brady showing that he still hasn't given up, we cannot wipe him out. Moreover, the new crop of talented quarterbacks has risen among MVP favorites.
Watch This Story: Newly Weds Patrick Mahomes and Brittany Matthews Announce 2nd Pregnancy With Baby Sterling In Adorable Fashion