Patrick Mahomes Reveals His Ideology To Get Kansas City Chiefs Out Of Trouble And It's Stunningly Unimpressive
Published 10/14/2021, 12:44 PM EDT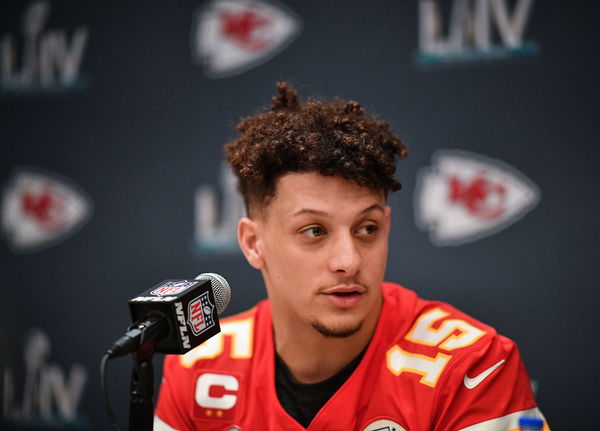 ---
---
Kansas City Chiefs are nowhere near the heights they reached in 2019 and 2020. A strong favorite to clinch the Lombardi Trophy, the Chiefs have gone down the rabbit hole after suffering three losses. However, their star quarterback Patrick Mahomes has a plan to get them out of trouble.
ADVERTISEMENT
Article continues below this ad
Patrick Mahomes unbothered about Kansas City Chiefs' defensive woes
ADVERTISEMENT
Article continues below this ad
Many people, fans, critics and even former players have written off Kansas City Chiefs. After health issues with head coach Andy Reid emerged, the Chiefs have lost the plot completely. They looked helpless against Buffalo Bills and allowed Josh Allen and Co to run roughshod over them.
If there's anyone who can snatch them out of trouble, it is Patrick Mahomes. The quarterback has been more than influential for the Chiefs, and remains their sole hope to secure playoff qualification. With a 2-3 record already, what exactly does Patrick Mahomes have to say? First, he cleared the air about the teams defensive issues, and whether he's too busy solving their shortcomings instead of focusing on offence.
"Not at all,' said Mahomes to ESPN. "We try to score every single time we touch the football. That's how it's been my entire career here, and that was the precedent that was set before I even started here."
"That's kind of how I have my mindset going into every single game is that, when we get an opportunity to go out there and have success and be successful, we have to capitalize on that. It has nothing to do with whatever is happening on the other side of the ball. It's just our job as an offense on this team."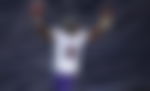 How does he plan on getting them out of trouble?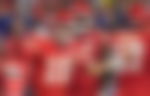 While the obvious solution is to fix the defensive holes in the game, Mahomes pointed to his role as a quarterback. It's obvious the Chiefs need him to fire on all cylinders to win, but he needs to hold certain factors accountable.
"You don't want to lose yourself. You don't want to lose things that you've done so well [for] so long. But at the same time, I've got to make sure I'm firm with the fundamentals and make sure I stay within the pocket. It's the same thing every year when you kind of see me get a little off. You've got to go back to the basics and make sure I perfect those things, and then I think everything else will come along with it."
So far, his plan looks unimpressive as ever, and he hasn't addressed the real issues with the team. Is this a matter Mahomes wants to leave to coach Reid, or does he not want to create any discord in the locker room? Either ways, the Chiefs need to sort their issues fast, and effectively.