Patrick Mahomes Says His Rivalry With Tom Brady Can't Be Compared to Michael Jordan – LeBron James Debate
Published 07/10/2021, 12:35 PM EDT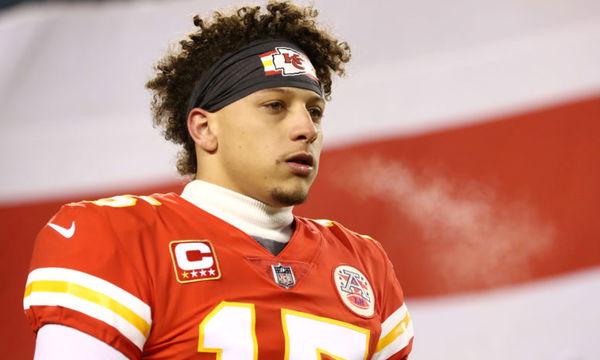 For Patrick Mahomes, Super Bowl LV was a nightmare. The quarterback was chased down more than 500 yards by the Tampa Bay Buccaneers defense as his O-Line crumpled on multiple occasions throughout the game.
And with Mahomes' influence being limited through the game, Tom Brady picked up his seventh ring. This sparked the debate- Who is the better quarterback? Patrick Mahomes or Tom Brady?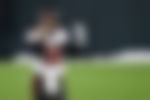 While Mahomes still has plenty of years ahead of him, Tom Brady is in his twilight years. There are still six rings between Brady and Mahomes but that hasn't stopped anyone from speculating about the rivalry between the two quarterbacks. 
ADVERTISEMENT
Article continues below this ad
Patrick Mahomes aiming to simulate Tom Brady 
Appearing on First Take, Patrick Mahomes was asked whether his rivalry with Tom Brady can one day be compared to that of the GOAT debate between Michael Jordan and LeBron James. But Mahomes feels it's too early to make any comparisons to those two NBA legends.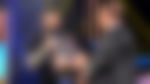 "It's still early for the LeBron and Michael Jordan stuff. But for me, if you're in this league, you're trying to win. You're trying to be the best player on that football field every single day. And Tom's done it for a long time. He's won a lot of Super Bowls," said Mahomes. 
ADVERTISEMENT
Article continues below this ad
Growing up watching Tom Brady play football-inspired Patrick Mahomes to be the dominant QB he is today. Praising Brady for his success, the Kansas City Chiefs QB said his goal remains to put his franchise to compete for trophies as Tom Brady has done over the years. 
"When you're coming up and you're watching football, you want to go out there and win championships like he's done. And so I'm gonna try to do whatever I can to every single year, put us in the position to win a lot of championships," he added. The Kansas City Chiefs had the chance to win back-to-back Super Bowls. But in the end, Tom Brady and his Buccaneers put that idea to bed. 
ADVERTISEMENT
Article continues below this ad
With the Bucs now trying to win back-to-back Super Bowl themselves, might Patrick Mahomes have his shot at redemption in 2021?