Patrick Mahomes Says Super Bowl LV Loss to Buccaneers Will 'Haunt' Him for the Rest of His Career
Published 08/10/2021, 1:35 PM EDT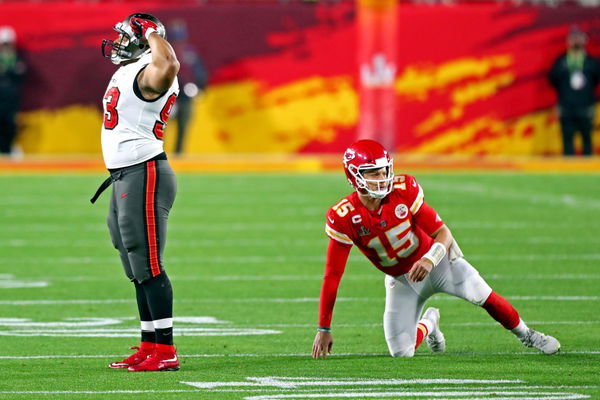 ---
---
February 7, 2021 will be a date which will go down in NFL history for multiple reasons. It was the day a team for the first time in NFL history won a Super Bowl in it's backyard, the day Tom Brady claimed his historic seventh Super Bowl ring, and the day Patrick Mahomes failed to guide the Chiefs offense to the endzone even once.
ADVERTISEMENT
Article continues below this ad
Seen scrambling throughout the course of the game, Patrick Mahomes had the worst game of his NFL career by far. The Tampa Bay Buccaneers defense got the better of the makeshift Chiefs O-line and Mahomes was forced cover close to 500 yards that night to evade the Bucs pass rush.
ADVERTISEMENT
Article continues below this ad
Intercepted twice and sacked three times, Patrick Mahomes looked like a shadow of his former self as the Buccaneers cruised to 31-9 victory. And while months have passed since the game, Mahomes still feels the pain from that agonizing defeat.
Patrick Mahomes resents Super Bowl LV showing
Losing a Super Bowl is one thing but being dominated from the get-go just makes things a whole lot worse. Led by Patrick Mahomes, the Chiefs boost of one of the league's most potent offensive units.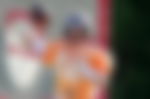 But even Mahomes' magic touch wasn't enough to get the Chiefs over the final hurdle. The Chiefs blanked as the side were limited to only three field goals through the stretch of the game.
Speaking to NBC Sports, Mahomes said that Super Bowl LV is a game which will probably haunt him for the rest of his life.
ADVERTISEMENT
Article continues below this ad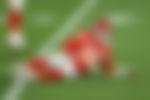 "For us to go out there and not be able to get in the end zone at all, it's something that will kind of haunt me for the rest of my career," Mahomes said.
Mahomes played the game with a toe injury which he got surgically fixed over the course of the ensuing offseason. And with starting tackles missing the game through injuries as well, a night which promised to be a day of joy ended up being a colossal nightmare.
ADVERTISEMENT
Article continues below this ad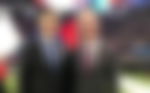 But the Chiefs seem to have learnt from their mistakes. With a revamped offensive line Mahomes will have all the coverage he needs to make the big plays. And hopefully, it'll be enough to ensure that there's no repeat of Super Bowl LV.