Patriots HC Bill Belichick Hails Lamar Jackson an MVP Candidate While Commenting on His Contract Situation
Published 09/22/2022, 6:53 PM EDT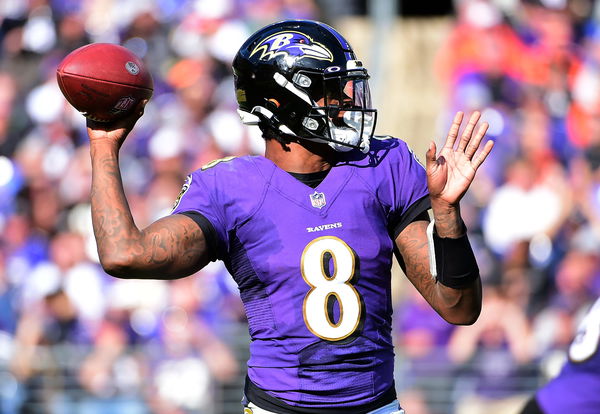 The Baltimore Ravens played amazingly and looked like they will serve the victory in Week 2. Lamar Jackson controlled the Miami Dolphins' defense throughout the game. He threw three touchdowns just in the first quarter. Then ran a 79-yard TB before the end of the third quarter.
But everything turned around quickly, and the Dolphins won by 42-38 points. Since Jackson is a star player, his contract has been the talk of the town. And now, the head coach of the New England Patriots, Bill Belichick, commented on the situation.
ADVERTISEMENT
Article continues below this ad
With an improbable career, he has made a mark in the NFL and is an athlete who many desire. In just more than four seasons of action, he has thrown for 10,498 yards and 90 touchdowns. The year 2019 saw a league-high 36 touchdowns.
He has won several significant individual honors for his work. The 25-year-old was the NFL MVP and First-Team All-Pro in 2019. The star quarterback is making impressive moves in the league to make his mark.
Despite the accolades and impressive stats, he is yet to earn a long-term deal contract from the Baltimore Ravens. The Ravens did not offer an extension deal to Lamar Jackson, and he plays without the guarantee of a long-term deal.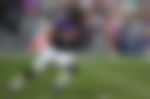 The New England Patriots head coach, Bill Belichick, thinks Lamar has proved himself enough to the Ravens. And just like many others, he wants to know what kind of contract the league will grant him.
When asked if Jackson had addressed concerns regarding his ability to play from inside the pocket, Belichick said, "Without a doubt. It's the type of the player, the MVP type of candidate. I think he's more than answered them. But, we'll see what his contract is, that will answer them."
ADVERTISEMENT
Article continues below this ad
The Ravens cannot find a common ground with Lamar Jackson
The dynamic former No. 32 overall pick in the 2018 NFL Draft is taking a risk as he placed a bet on himself and is playing out of his rookie contract. While players like Deshaun Watson and Kyler Murray sign mega contracts, Jackson awaits his.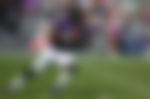 A great possibility of Jackson earning big bucks is on the rise, surely. For now, the Patriots and the Ravens will go head first in Week 3 of the season.
ADVERTISEMENT
Article continues below this ad
Watch This Story: Tom Brady Went to The Same High School As This Controversial MLB Hall of Famer Who Was Also A 14x All-Star